Here at TheHairStyler.com, there is help at hand, and we can show you what hairstyles you can wear when growing out your fabulous cut!
This month we have chosen to look at curly, medium to coarse texture hair types.
When growing out your hair, the first thing to remember is that looking after your hair is the most important step. Using a good quality shampoo and conditioner is key, followed by regular trims every 4-6 weeks. While it may seem odd to have regular trims when you're trying to grow your hair out, the trims are essential for keeping your split ends under control. You certainly don't want to find out that after growing your hair for 3 months without any trims that your spit ends are so bad you have to cut your hair short again just to get your hair looking healthy! So remember these simple tips and combine them with our hairstyle suggestions and you'll be on your way to healthy looking long hair in no time!
This Short Striking 'Do is Easy to Manage and Care Free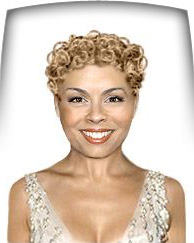 This hairstyle has been tapered short into the head through the back and sides and the length has been left on top for shape and style. A little bit of gel wax will keep this hairstyle sitting perfectly the entire day or night.
A Little Length Makes a Big Difference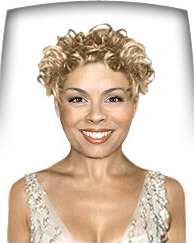 Now that your hair has grown a little length, you can start to see a different shape happening. You still need layers through the sides and back, which will continue to make this style easy to manage with a bit of product.
It's Growing, but Now What?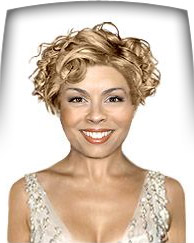 We all go through this stage when we're trying to grow out our locks. It's the stage where you just don't know what to do with the length you have. This length is longer and the layers are slowly growing out. This is when you look at your options and change your part or use different products to do different things with your hair. It gets easier from here. You've done well.
The Fun Stage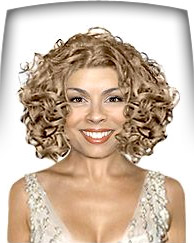 It's getting exciting now as the length starts to hit the shoulders. Remember that even though you are trying to grow length, you must still have your regular trims every 6-8 weeks in order for your locks to grow out healthy. It'll make a huge impact to your end result.
Use Your New Length to Your Advantage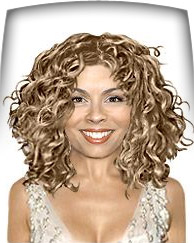 The length is past your shoulders now and the layers have grown out beautifully. By now you should be well into experimenting with different styles. Your layers have grown out to get you ready for your final length. Use this length to be creative with your curls.
Almost There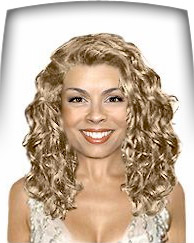 This length will make it very easy for you to wear your hair in elegant upstyles, or you can just simply apply frizz free moisturizer and leave your hair out to show off the natural curl and bounce. It'll just be a matter of time before you hit your desired length.
You've Done It!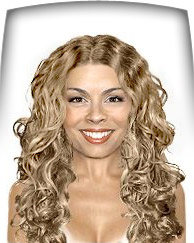 At long last you have made it! You can now shape your luscious locks with medium to long length layers to give it body and bounce through the mid-lengths and ends. Use products to define your curls and have fun with it. This is what you've been waiting for so enjoy!