It's that time of year again! Time for all of the ghouls and ghosts to come out and of course, for us to show you the best Halloween hairstyles. From witches to fairies, we have found a celebrity hairstyle to match all of the Halloween costume favourites - keep reading to find your perfect Halloween hairdo!
Fairy/Mermaid/Sci-Fi Character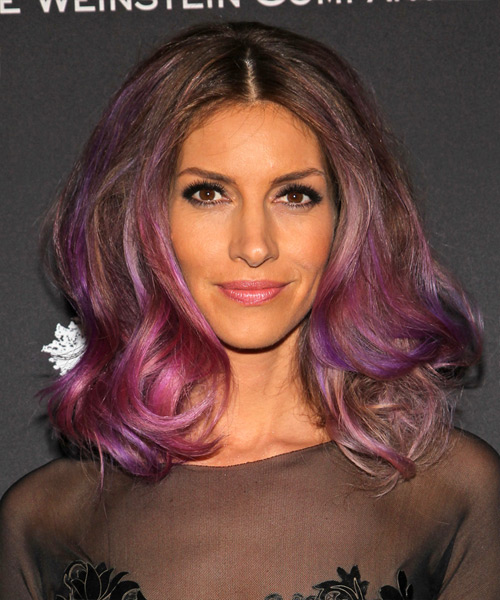 If you are going as a fairy, mermaid or sci-fi character then Dawn Olivieri's violet-hued 'do is perfect for you! This vibrant hairstyle can work for virtually any fantasy-inspired character too. To get this look, Dawn has bleached out her ends and added hot pink and purple shades for an awesome ombre look. For something less permanent, use metallic purple and pink hairspray on the ends instead. Dawn has styled her hair with a centre part and voluminous curls, but this 'do would also look amazing worn sleek and straight.
Vampire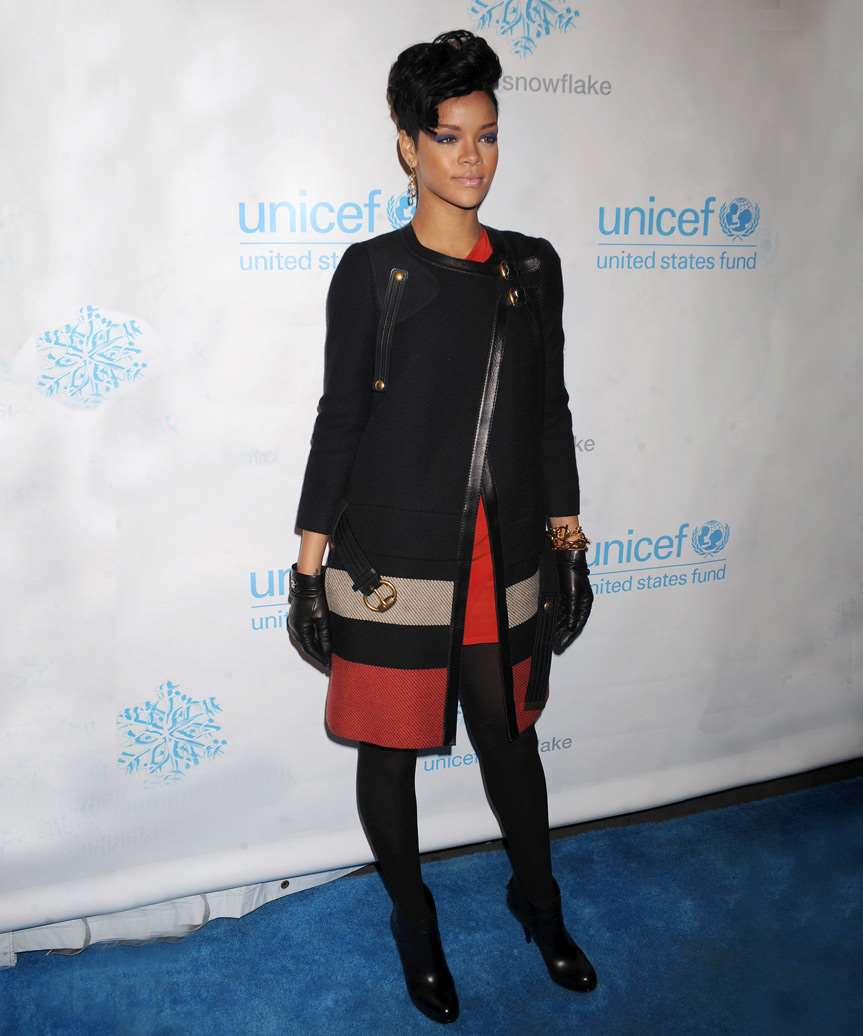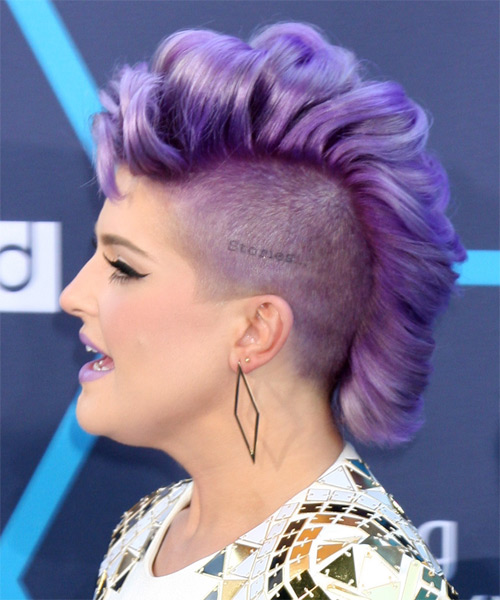 This year, ditch the Elvira wig and try something a little more stylish with your vampire costume. Rihanna and Kelly Osbourne have the right idea here with their funky undercut 'dos in striking colours. Rihanna's jet-black curls would look perfectly gothic paired up with red lipstick and a sexy black gown. Kelly's 'do would suit a more trendy vampire so go for this violet hairstyle if you are after something a little different than the traditional vampire look.
Bride of Frankenstein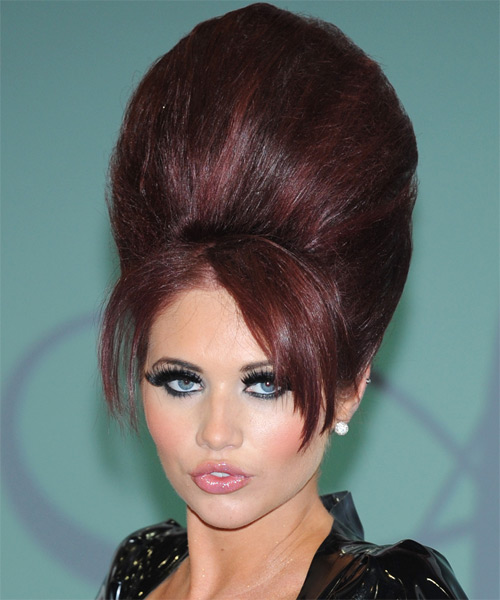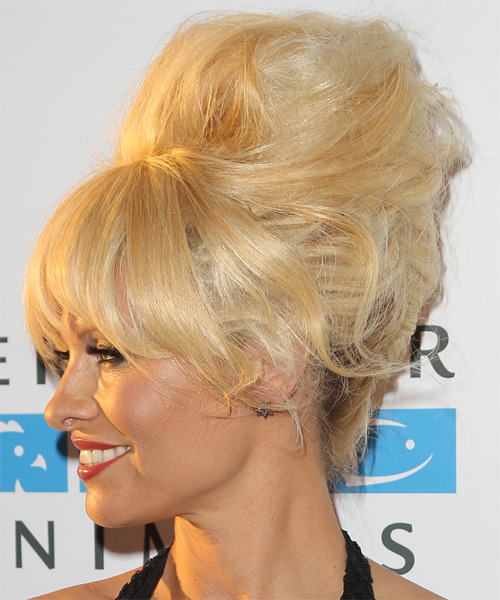 Any good bride of Frankenstein needs an awesome beehive, so check out Amy Childs and Pamela Anderson for some scary hairdo inspiration if this is your costume this year. To get this look you are going to need a lot of backcombing, hairspray and hairpieces to make this work, but the effort will be well worth it when you rock up in this extreme 'do!
Devil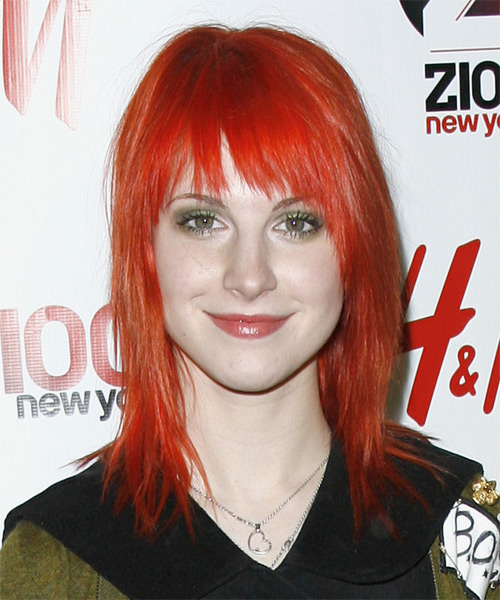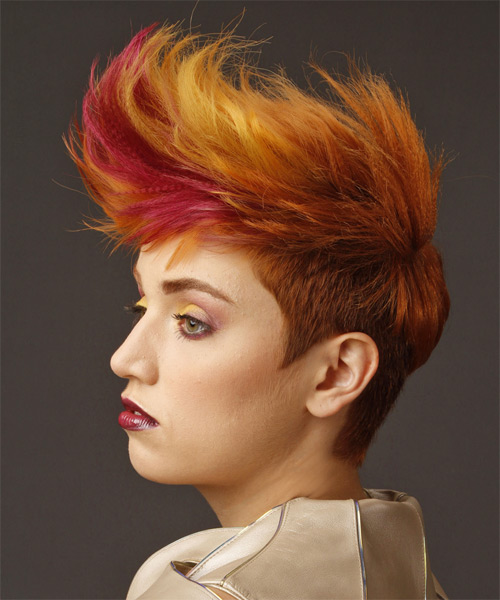 The devil is a classic Halloween costume but these hairstyles are sure to give it a head turning twist this year! Instead of donning a red wig, why not try out these trendy hairstyles that will look hot way past Halloween? Hayley Williams has transformed her layered hairstyle with a fire engine red hue that is perfect for all the devilish ladies out there. For something a little more eye-catching, check out our model's fiery orange and red 'do that is guaranteed to turn heads. If you don't want to commit to these bold colours, you can get a similar effect by using a spray-on colour for the night.
Alien/Sci-Fi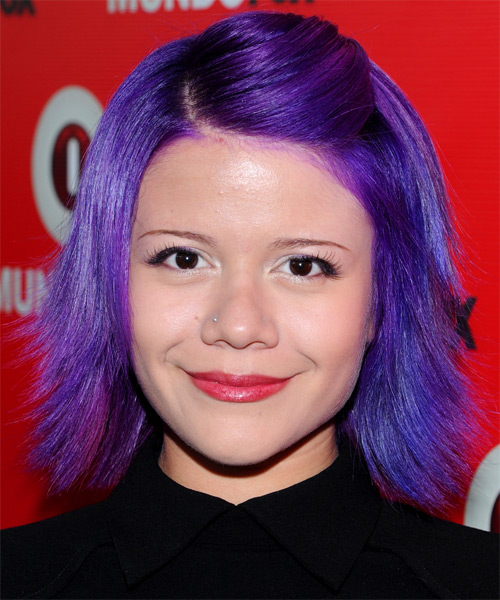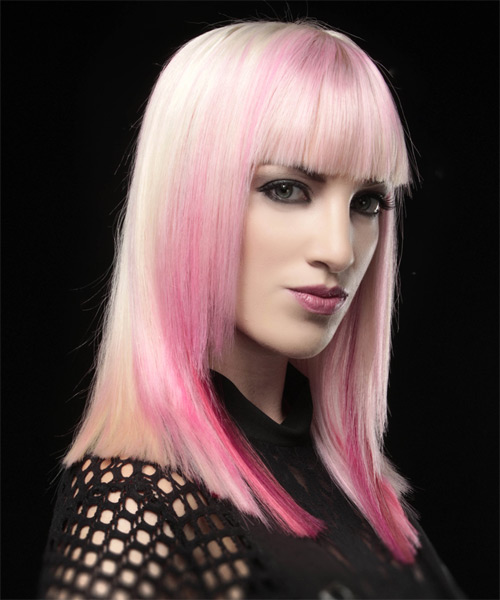 Finally, if you like your Halloween costumes to be futuristic, check out these bright and bold colours that will flatter your spacesuit perfectly! Lil' Mama goes for a gorgeous green here that is positively out of this world. Alison Iraheta is on the other end of the other end of the colour spectrum with a shocking bright purple shade. Or, you can go for a futuristic cut and colour just like our model here, who is sporting a geometric cut in platinum blonde and baby pink.
As you can see, Halloween is going to be trendier than ever with these hairstyles! Which style matches your costume the best?