When it comes to the end of the year festive season, curls will always be a hot choice for elegant evening hairstyles. Curls are the perfect option, obviously, for those who are blessed with them naturally! But for ladies with wavy or straight hair, they can be achieved with only a few minutes of styling time and minimal products. Curls look great on every face shape as well, and suits all hair lengths. To find a new curly style to suit you this season, check out our tutorials below.
Short Hair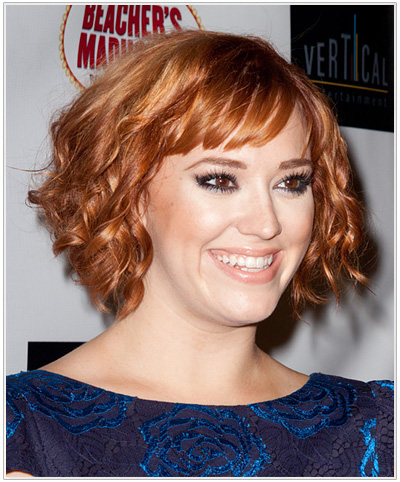 Andrea Bowen's hair looks adorable in ringlets and a side-swept fringe. To get this hairstyle you will need: mousse, a hair dryer, hairspray and a half-inch barrel curling iron.

1. Apply mousse throughout the hair and blow-dry it sleek.

2. When drying the fringe section, use a round brush to style it to the side.

3. Tie or clip the top two thirds of your hair up to keep it out of the way.

4. Use the curling iron to add ringlets to small sections of your hair. Start at the front and work your way around the head until the entire bottom third has been curled. Use hairspray to set the curls.

5. Repeat step four, one section at a time, with both the middle and top sections.

6. After your hair has been curled, give it a final shot of hairspray and you are ready to party!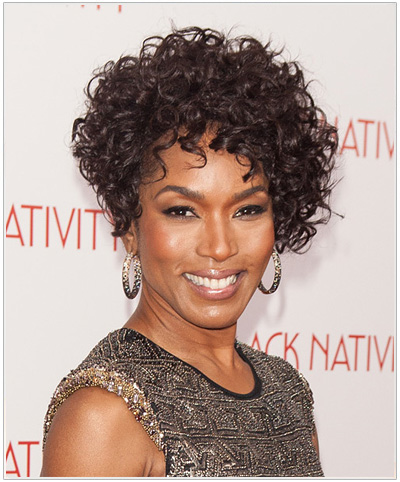 Here, Angela Bassett shows ladies with naturally curly hair to how to roll. To get this hairstyle you will need: a mousse or curl enhancing cream, hairspray, a hair dryer and a diffuser.

1. Apply mousse or curl enhancer to your towel-dried hair.

2. Flip the head over and dry the hair gently, using the diffuser attachment.

3. Scrunch the hair while drying the roots to avoid creating a part.

4. Use styling wax to piece the curls out and then apply hairspray to hold.

Medium Hair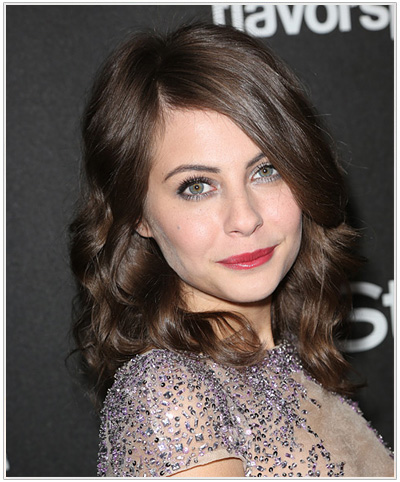 This hairstyle has lots of volume on the top and lots of the curls on the bottom. You will need root booster, a hair dryer, hairspray and hot rollers to get this look.

1. Apply root booster to your towel-dried hair.

2. Dry the hair sleek with a round brush, adding volume at the crown by drying the roots straight up.

3. Insert hot rollers using medium to large sections.

4. Once set, unroll, create a deep side part and backcomb the roots at the crown.

5. Smooth the hair into place and then use hairspray to set.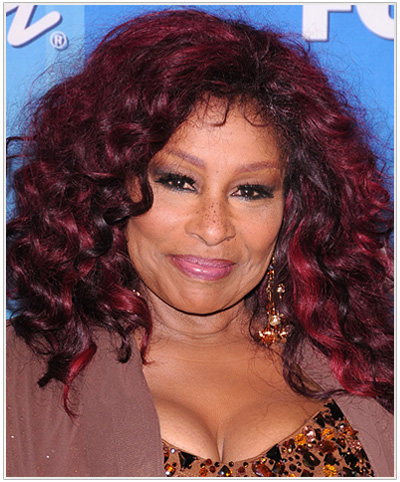 For ladies with medium length naturally curly hair, do a Chaka Khan and let your hair texture do its own thing, but add some bright and bold colour for fun!

Long Hair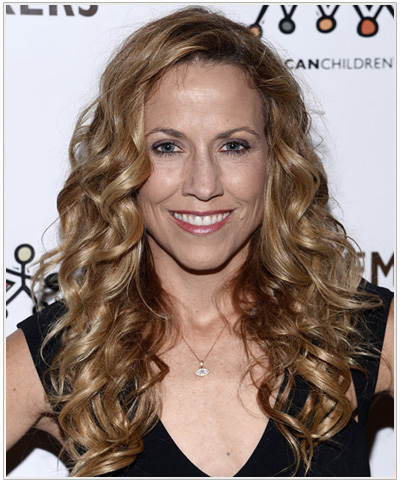 Sheryl Crow is wearing her long honey-hued locks in large ringlets. For this look you will need a curl enhancing product, a large barrelled curling iron/wand and hairspray.

1. Apply curl enhancer to your towel-dried hair.

2. Dry the hair straight.

3. Use a large barrelled curling iron or wand to curl the hair using small sections, starting from the bottom of the head and working your way up.

4. Create a soft part using your fingers and then use hairspray to hold it into place.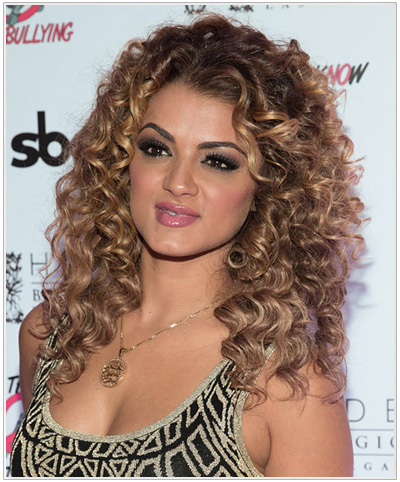 Ladies with long, naturally curly hair like Golnesa Gharachedaghi will look amazing just letting their natural texture shine through- lucky you! Make sure to use a great curling cream to reduce frizz and add shine.