If you want a hair color look that will turn heads, give these colorful ideas a try!
Colorful Multi-Tone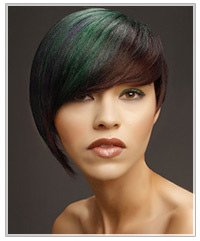 Spicing up this brunette hair color with some green and purple tones makes for a fabulous multi-tone look. Accentuate the colorful shades with color-matched eye shadow and you'll have a look that is big on the wow factor.
 
 
 
 
Colorful Ombré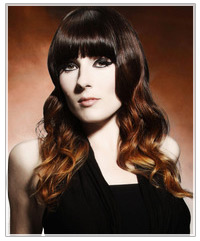 Those who love the ombré hair color trend can get more bang for their buck by making their color change nice and eye catching. Teaming dark locks with orange tinged ends offers plenty of color without going overboard.
 
 
 
 
Colorful Highlights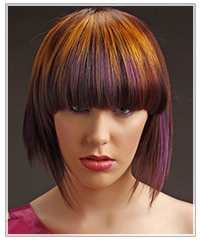 This idea is for those who are not afraid of color! Orange and purple highlights have been worked through these strands in a spectacular pattern to give a multi-colored finish with a difference.
 
 
 
 
To see how you'd look with any of the hairstyles pictured in this article, click on the above images to try the virtual hairstyles with your own photo!