If your hair length or thickness is due to some hair extension help, these top tips will help you to make sure your enhanced locks are well looked after.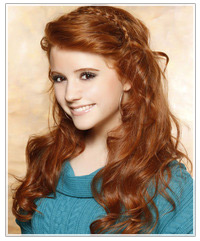 Ask a professional for advice of the right kind of brush to use so that you don't tug or tangle your extensions unnecessarily. As a general rule, a hair brush with soft, natural bristles is the way to go.

Regularly separate the hair strands around the bonds gently with your fingers to help keep your extensions in good condition for as long as possible.

Tie your hair back loosely with snag free hair elastics at night to try and keep tangles and knots to a minimum.

If you're a gym junkie then ensure you braid your hair before working out to keep your hair extensions protected and out of the way.

When washing your hair, treat your locks like you would a baby's. Use gentle formula shampoo and work the shampoo through your hair without excessively rubbing or pulling on your extensions.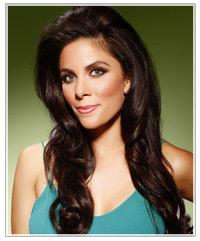 After getting your hair wet, gently squeeze your strands to get out the extra moisture and then gently pat your hair with a towel.

Be extra careful when styling your extensions into updo. Buns or knots will pull your extensions in a direction other than their natural tendency, which is to hang down, and could cause issues. If you're not sure, steer clear of elaborate updos or get them professionally styled.

Never apply a heated styling tool like a curling iron, hair straightener or curling wand directly to the bonds of your hair extensions or you'll risk melting them. Also, for the sake of your extensions and real hair, stick to moderate heat settings and always apply heat protection products before styling.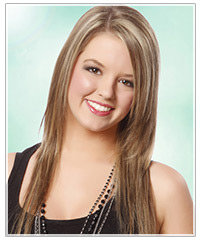 Don't forget to visit your hairstylist every 6 weeks as usual. Hair extensions need TLC too and should be professionally trimmed, washed and styled just like regular hair.

Use a swimming cap when taking a dip to keep your hair extensions protected as much as you can from salt water and chlorine damage.

Just like nourished skin, well moisturized hair and extensions will look and feel healthy. Keep your hair in tip-top condition by using a moisturizing conditioner and regular hair treatments.

Try not to play with your hair as tugging or twirling your hair numerous times a day can loosen the extensions.