This month I had the pleasure of trying out some of Fudge's best selling products. I chose the Wet Head Shampoo and Conditioner along with the Dynamite Treatment and the 1 Shot Leave in Treatment Spray. The reason for this was because I am always being asked questions about how to help dry, lifeless hair, and with so many different products around, it can be hard to know what products will help to reconstruct the hair shaft to bring back healthy, shiny hair. Also, as a stylist, I am forever colouring my hair, which doesn't seem to do it any good! Therefore, trying the fudge products out in my hair was a great way to see if they really worked.
Wet Head Shampoo: A Moisture Boost For Tortured Hair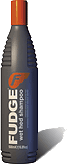 I was very impressed to find that while the Wet Head Shampoo gave my hair a very squeaky clean feel, it still hydrated my hair which meant that it didn't leave my damaged hair feeling any worse. The great blend of grapefruit and pineapple gave my hair a fresh smell, and the shampoo itself gave my hair a very soft finish - which was what my dry, damaged hair really needed.
5 stars.
Wet Head Conditioner: A Moisture Boost For Tortured Hair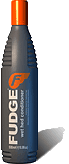 The Wet Head Conditioner left my hair feeling silky and smooth throughout the ends, and even though the conditioner was very moisturizing, it didn't at all leave a heavy feeling on my roots, giving my hair an all over healthy, shiny, clean look.
4 stars.
Dynamite: Deep Conditioning Repair Treatment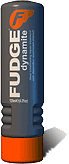 I can honestly say that this is one of the best deep treatments I have had in my hair in a long time! Because I continuously color my hair, it is very damaged and the Dynamite Treatment is great for strengthening and repairing hair that needs lots of TLC. The special ingredients promote shiny and smooth hair, while adding condition without adding weight. Anyone with damaged locks (regardless of hair type) needs to use this fantastic product!
5 stars.
1 Shot + Leave In Treatment Spray: Hair Reconstruction in a Bottle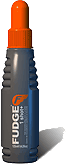 Fudge has come up with this amazing Leave in Treatment which is unlike any I have tried before. I used the 1 Shot in both wet and dry hair and found that it made my hair easier to comb and super soft once it was dry. It honestly felt like I had new hair. This is a great product for detangling ends and also helps to reduce colour fading.
5 stars.
After using this small selection from the Fudge range, I found that my hair felt much better and that the condition of my hair had improved after just one use. The fudge products are great for anyone wanting to improve the condition of their hair or for those who just want to keep their hair looking great.