To get the best from your skin and hair, all it takes is a little dedication and a beauty routine that gives your hair strands and skin an extra boost.
Healthy Hair and Nourished Skin, Weekly
These beauty suggestions are designed to work with our Daily Beauty Regime for Healthy Hair & Nourished Skin!
As well as cleansing and moisturizing your skin, and caring for and protecting your hair daily, we recommend choosing two days a week to carry out more involved beauty treatments.
We suggest Sunday and Thursday, but you can choose any two days just as long as there is a day or two in between to give your skin and hair time to settle between treatments.
Sunday (Day One)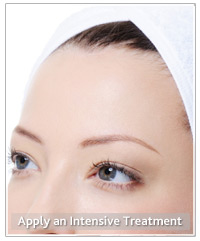 Apply an intensive hair treatment and keep yourself busy while it works its magic using our Hair Treatment Time Fillers! (10 - 20 minutes).

Hair tip: to get the most out of your treatment, wrap your head in a warm towel which has been heated in the microwave for a few seconds. The heat will help the treatment penetrate deeper into your hair shaft.
Exfoliate your face with a facial scrub and use a body puff or body scrub to exfoliate the rest of your skin. Just remember when scrubbing your body to always start at your feet, move in circular motions and move up towards your heart. (5 - 10 minutes).

Beauty tip: use the time exfoliating your face as a chance to also give yourself a facial massage to boost circulation. For tips see our article, Skin Care Tips: How to Give Yourself a Facial Massage.
Apply a face mask after exfoliating that is suited to your skin type and relax while it does all the nourishing work (5 - 10 minutes).
Thursday (Day Two)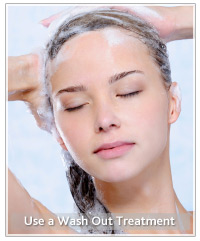 Use a quick wash out hair treatment that you can apply during your regular morning shower or bath. Try to make this the same day that you wash your hair to get the most benefit (5 minutes).

Hair tip: shampoo your hair first, then apply the treatment for a few minutes, rinse it out and then wash your hair with your conditioner. Your hair should be silky soft after this!
Exfoliate your face and body again mid-week to slough away any dry, dead skin cells. This will give your skin the chance to get more benefits from your daily moisturizing (5 - 10 minutes).

Beauty tip: if your skin needs the extra boost, you might also like to apply your face mask again at night after cleansing and before moisturizing.
Using this weekly regime in conjunction with our daily regime should put you on the path to smooth, soft skin and healthy, strong hair. Team it with our Monthly Beauty Regime for Healthy Hair & Nourished Skin! and get even better results.