When it comes to makeup, foundation is an essential product to use, but it's also one of the trickiest- mainly because getting the color right is so important! Wearing a foundation color that is mismatched with your natural skin tone can provide a very unflattering finish for your makeup look. To find out how to get the right match, and other helpful tips about foundation, read on:
Finding the Right Foundation Color Match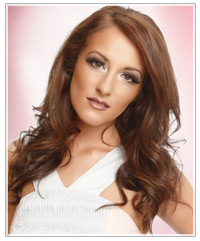 Select the 3 shades that you think will be a match and then swipe them along your cheek to your jawline


Look in natural light (yes, even if this involves going outside) and see which color blends into your skin the most. The one that disappears into your skin is the right color for you.
If you can't decide between two shades, opt for the lighter option. It's always easier to darken your foundation base with a little bronzer or loose powder to achieve the right color match than it is to make a darker foundation lighter.

Makeup tip: if trying on foundation colors in the store is not for you, get some empty travel size beauty containers and take home a few pumps of the in-store testers. This option also allows you time to wear the foundation over your whole face for a day and see how the formulation sits on your skin, how fast it fades and how well it goes with your eye shadow, lipstick and blush etc.
Getting the Most Out of Your Foundation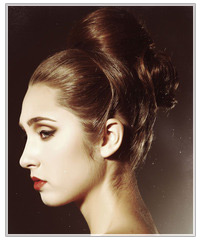 Photo wise, opt for formulations that don't have sunscreen in them. They have the type of ingredients that can reflect light when a flash is used, making your face appear ghost-like.
Soft, supple skin is the perfect base for foundation so ensuring that you have well moisturized skin is a must. Start and stick to (consistency is the key) a simple skin care routine and throw a nourishing face mask on once in a while. If your skin is well looked after then your foundation will glide on easily.
As tempting as it is to slather on foundation (especially if you have less than perfect skin), avoid a mask-like application. This will only draw attention to imperfections. Instead, learn to apply and blend a light application of foundation that will cover any marks and blemishes. Visit your local beauty counter for professional help and tips.

Makeup tip: if you've added too much foundation then you can scale it back without having to wash it off and start again. Get out your moisturizer and pat it into your face with your fingertips to dilute to color. You can also try pressing (don't rub) a dampened tissue gently over your face to pick up the excess product.