When it comes to choosing the best shade of lipstick or the tone of eye shadow that will make your eyes pop, it's very easy to get overwhelmed by all the beautiful choices available. If you find yourself constantly unable to decide which color to splurge your money on, then the easiest option is to stick to universally flattering shades.
The following color choices are the options that will suit all skin tones and are neutral enough to give you a flattering look, but can still be blended with other colors for a unique look.
Eyes
Eye Shadow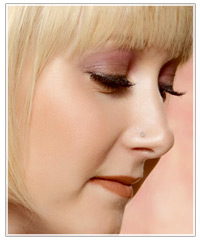 When it comes to eye shadow, a nice earth tone brown blended well will create a great look - and it's perfect for the office!
For a more dramatic look, try your hand at purple. If you're worried about looking too "80s", keep the application light and soft.
When it comes to a nice, all-round elegant look, grab some gold eye shadow. It will also add brightness to your eyes.
Eyeliner
While black eyeliner is usually the most seen color, it can be a little too harsh for some. A better option would be brown eyeliner as its neutral enough for all the different variety of skin tones, but will still provide plenty of definition.
Lips
To bring out the best in your lips, opt for a pinkish brown lip pencil. This neutral color will go with any complexion and can be used to fill in your lips with a touch of color that will suit any occasion. If you're after something a tad glossier, apply a thin coat of sheer pink lip gloss, either over the lip liner or on your bare lips.
Cheeks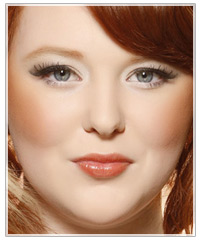 The best finish for blush is an application that makes it look like your cheeks are naturally flushed. A cream blush is a good option because it allows you to blend the color into your cheeks and is a little more transparent than a powder. As for color, look for something that isn't too pink or too red and don't forget to leave no harsh lines.
And there you have it. Some simple, easy makeup colors that will suit you and provide you with plenty of great looks.