In 2012, messy fishtail braids and Russian style braided crowns were popular. This year, braids are becoming more understated. They are more polished, more discreet, and they are more functional—use them to wrap around a ponytail or pin them around your loose hair as a makeshift hair tie.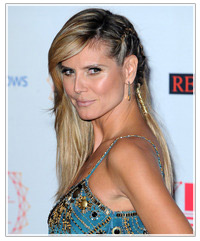 Heidi Klum goes for a tribal-looking braid to match her outfit here. Half-braided, half-down styles are going to be everywhere in 2013, unleash your primal side with this look!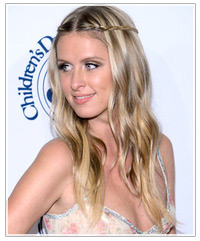 Nicky Hilton demonstrates how to polish off your look with two bohemian-style braids and a centre hair part. These braids also act as a hair tie that can keep wayward waves under control. To get this look, style your hair as normal and add a centre part, grab two small sections and braid them to the back of the head and secure in place.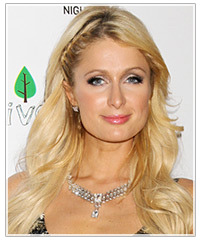 Instead of tucking her hair behind her ear, Paris Hilton uses a small French braid to keep it in place. It only takes a matter of minutes to make this small braid and it looks trés chic!