While there are definitely some edgy looks that will be on trend this year, there is one trend that will appeal to all of the ladies out there who love their hair big and bold. It's known as bombshell hair! Think Bridgette Bardot body and volume, but with a smooth polished finish. Lana Del Rey often does The Soft Bombshell with a vintage twist on stage, with long tumbling soft waves and a bouffant at the crown. Sofia Vergara does another version of this 'do both on and off the red carpet, with a high volume blow out and big bouncy waves throughout her hair. If you love a good sexy, head turning hairstyle, then this is one trend that is made for you. Check out The Soft Bombshell hairstyle in action below: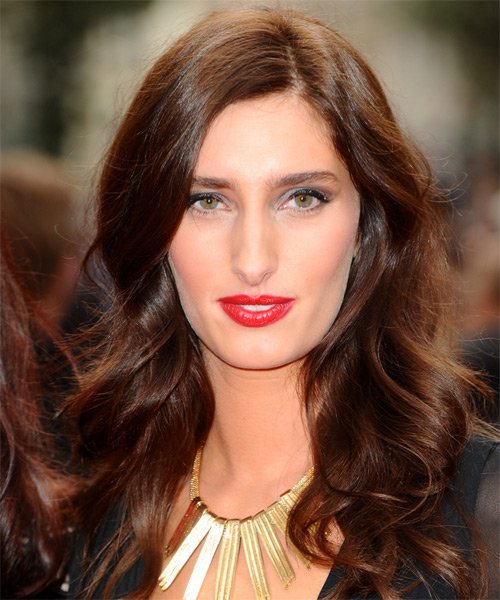 Jessica Knappet is working The Soft Bombshell here with her long brunette locks. The key to this look is going for high volume curls or waves but still keeping it soft. To do this, start with a high volume blowout then curl your hair with large rollers or a curling iron. To style, use a paddle brush or comb to sculpt the waves while separating them for a soft silky finish. You'll want to use a good hairspray to keep this 'do in check, but make sure it has a flexible hold so your hair keeps all that bounce and movement.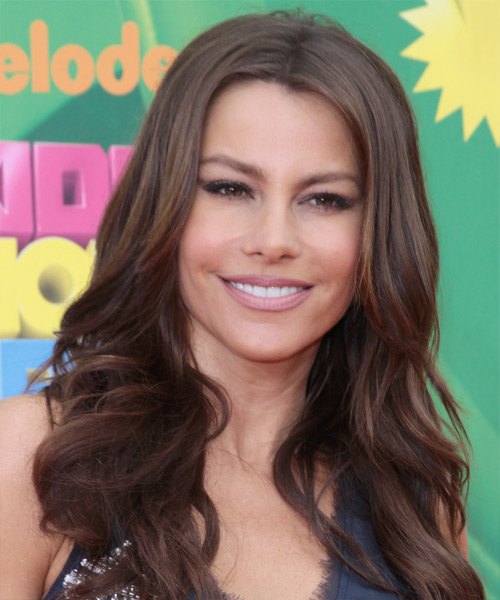 Here, the queen of bombshell hair shows us a softer version, which is bang on trend for 2015. Sofia is usually a fan of high volume curled hairstyles that are very polished looking. Here, she is wearing a softer, more relaxed version of her signature 'do which demonstrates The Soft Bombshell look perfectly. Sofia started with a high volume blow out and then added in large curls throughout the lengths and ends. To soften it up, she brushed through the curls, sculpting them into place while adding extra body and bounce.
Blake Lively has always been a fan of big hair, in particular the Soft Bombshell look. Here, her blonde locks look fabulous in a messy side part with big tumbling waves. Blake's layered long hair is perfect for pulling off this look, but ladies with medium length hair can also give it a go. Blake's version of this 'do is slightly more messy and youthful looking, so give this one a try if you want something that looks a little less polished and formal.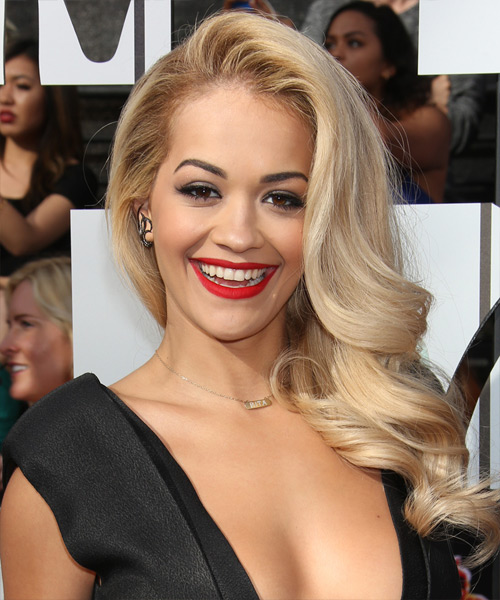 If you like your big hair with a vintage twist, check out Rita Ora's take on the Soft Bombshell. This 'do is a must try for a big night out. Rita's platinum blonde locks are styled high on top with maximum volume, and then tumble down into big bouncy curls. Rita has keep her curls defined but still softened them up using a brush or comb to get that silky finish. She is also wearing a cool flip in the front ,which is good way to add even more volume and height to your hair. Add some cherry red lipstick and you are ready to go!