While there are definitely some edgy looks that will be on trend this year, there is one trend that will appeal to all of the ladies out there who love their hair big and bold. It's known as bombshell hair! Think Bridgette Bardot body and volume, but with a smooth and polished finish a la Veronica Lake. Lana Del Rey often does the Soft Bombshell hairstyle with a vintage twist on stage, with long tumbling soft waves and a bouffant at the crown. Sofia Vergara does another version of this 'do both on and off the red carpet, with a high volume blow out and big bouncy waves throughout her hair. If you love a good sexy, head turning hairstyle, then this is one trend that is made for you. Check out the Soft Bombshell hairstyle in action below: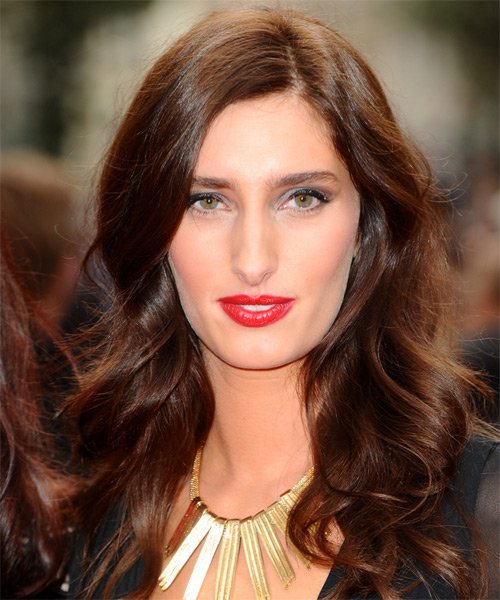 Jessica Knappet is working The Soft Bombshell here with her long brunette locks. The key to this look is going for high volume curls or waves but still keeping it soft. To do this, start with a high volume blowout then curl your hair with large rollers or a curling iron. To style, use a paddle brush or comb to sculpt the waves while separating them for a soft silky finish. You'll want to use a good hairspray to keep this 'do in check, but make sure it has a flexible hold so your hair keeps all that bounce and movement.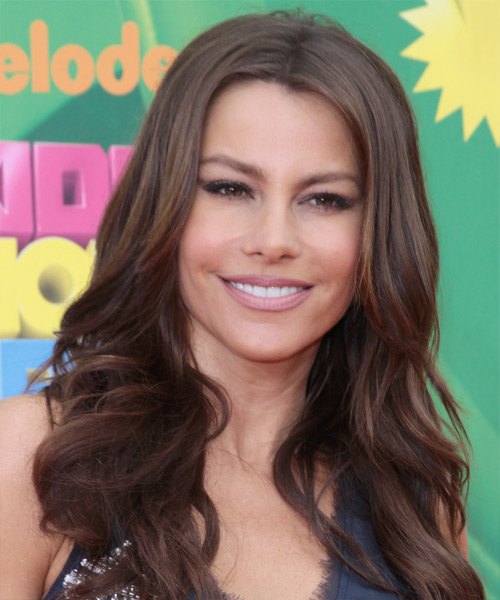 Here, the queen of bombshell hair shows us a softer version, which gives it a more modern and less vintage look. Sofia is usually a fan of high volume curled hairstyles that are very polished looking. Here, she is wearing a softer, more relaxed version of her signature 'do which demonstrates The Soft Bombshell look perfectly. Sofia started with a high volume blow out and then added in large curls throughout the lengths and ends. To soften it up, she brushed through the curls, sculpting them into place while adding extra body and bounce.

Blake Lively has always been a fan of big hair, in particular the Soft Bombshell look. Here, her blonde locks look fabulous in a messy side part with big tumbling waves. Blake's layered long hair is perfect for pulling off this look, but ladies with medium length hair can also give it a go. Blake's version of this 'do is slightly more messy and youthful looking, so give this one a try if you want something that looks a little less polished and formal. Just style it up by scrunching some styling wax or gel through the ends for a more defined finish.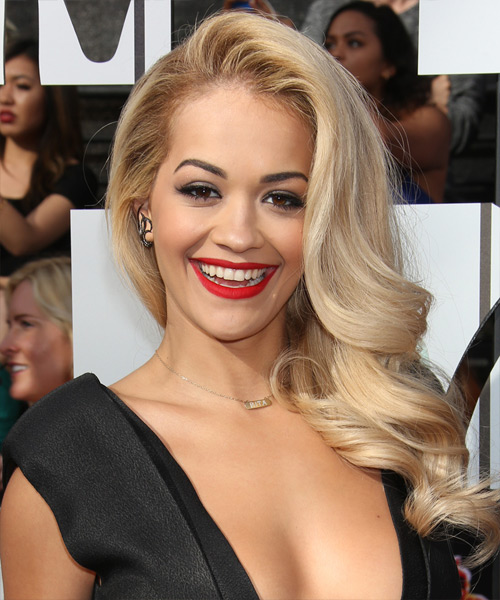 If you like your big hair with a vintage twist, check out Rita Ora's take on the Soft Bombshell. This 'do is a must try for a big night out. Rita's platinum blonde locks are styled high on top with maximum volume, and then tumble down into big bouncy curls. Rita has keep her curls defined but still softened them up using a brush or comb to get that silky finish. She is also wearing a cool flip in the front ,which is good way to add even more volume and height to your hair. Add some cherry red lipstick and you are ready to go!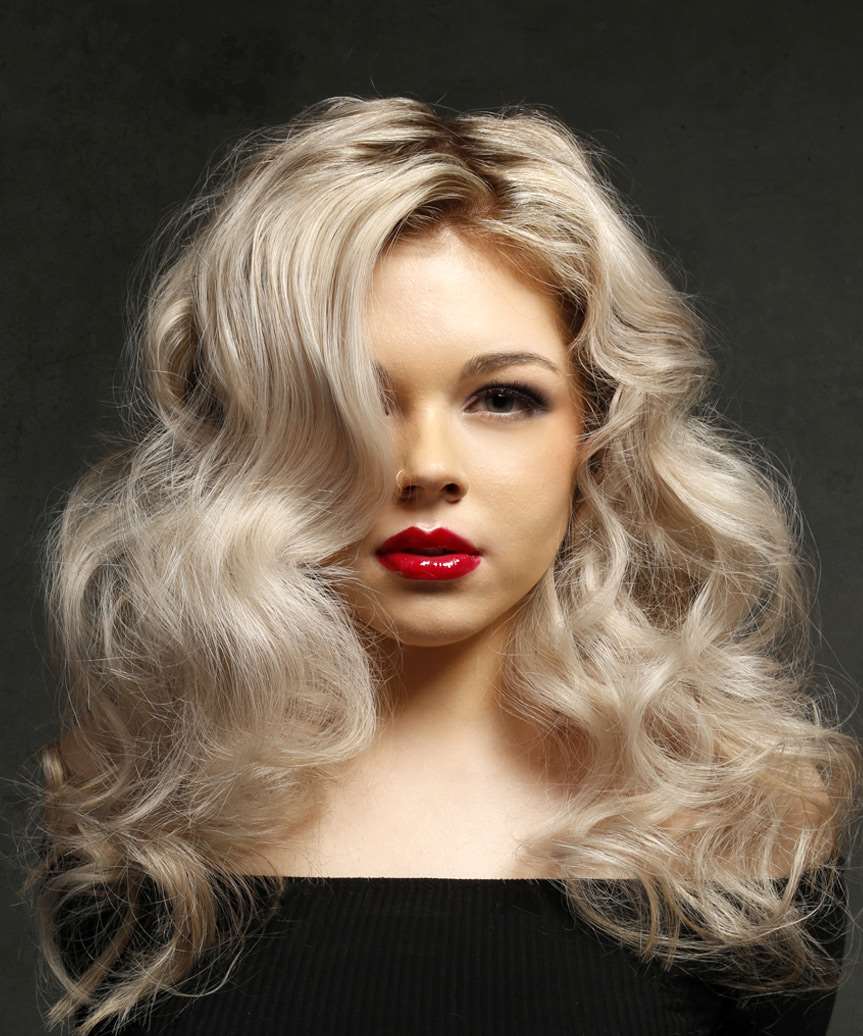 Our model flaunts a more avant-garde version of the soft bombshell hairstyle that is guaranteed to turn heads at any occasion. This variation features a messy side part and large voluminous waves that have been teased and  fanned out to create big and sexy hair. This is a great style option for fine to medium hair that could benefit from the boost of body that this hairstyle creates.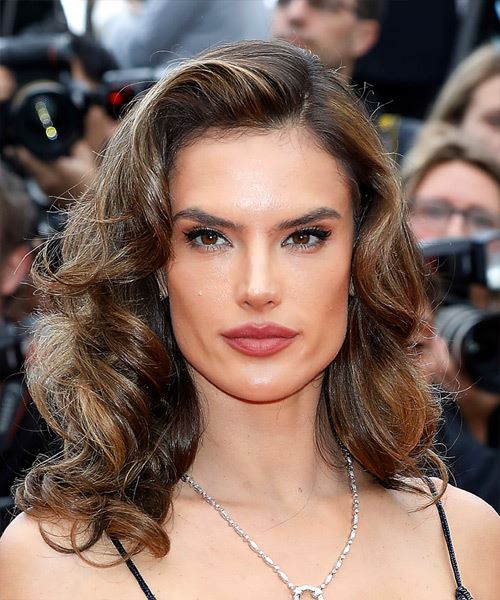 Here, Alessandra Ambrosio creates a stunning Soft Bombshell look on her medium length hair. Her deep side part and perfectly coiffed waves create a gorgeous hairstyle that has a smooth and silky finish. To create this look, add curls only in the mid-lengths and ends to add more volume at the shoulders.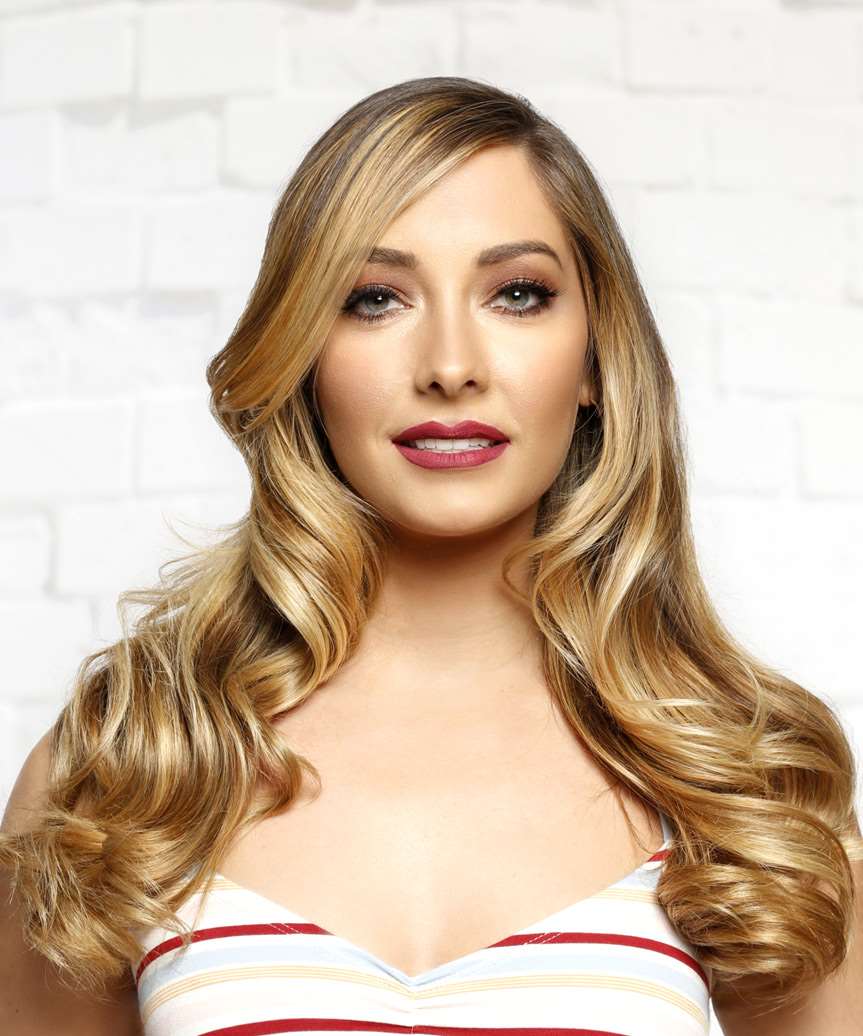 If you have ultra long hair, you can pull this hairstyle off with ease too! Our model has long tumbling waves through her lengths and ends and throughout the shorter layers around her face. She has brushed the curls out for a smooth finish but maintained the curls in front for a polished finish, and kept the top relatively flat. This hairstyle looks fabulous with long side-swept bangs, as seen here.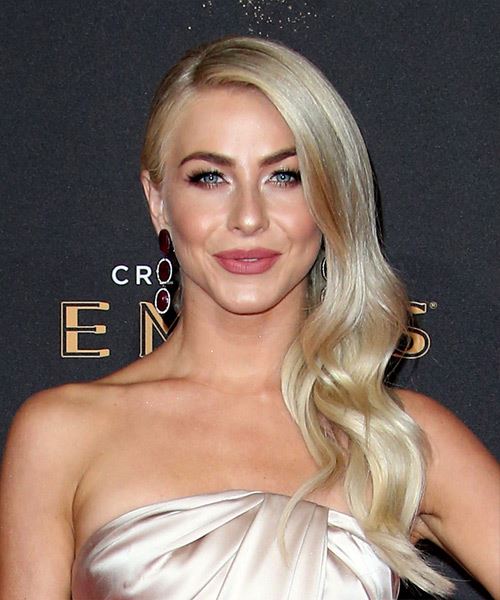 Julianne Hough perfects the Soft Bombshell look brilliantly here with simple tumbling mermaid waves that have been brushed and smoothed to perfection. This hairstyle looks great with a monochrome color, especially a shiny icy blonde like hers, but jet black locks would look equally stunning. To create this version of the Soft Bombshell, using a curling wand to add soft waves (rather than ringlet curls) throughout the ends, part on the side, brush out with a paddle brush and use hairspray to finish.





If you prefer a high volume Soft Bombshell look, this variation may be for you. Our model is sporting a sexy hairstyle that has tons of volume at the crown, a diagonal part and large piecey curls throughout the lengths and ends. This 'do is a high-glamour version of the soft bombshell that combines a bedhead look with more structured curls for a modern take on this vintage-inspired hairstyle.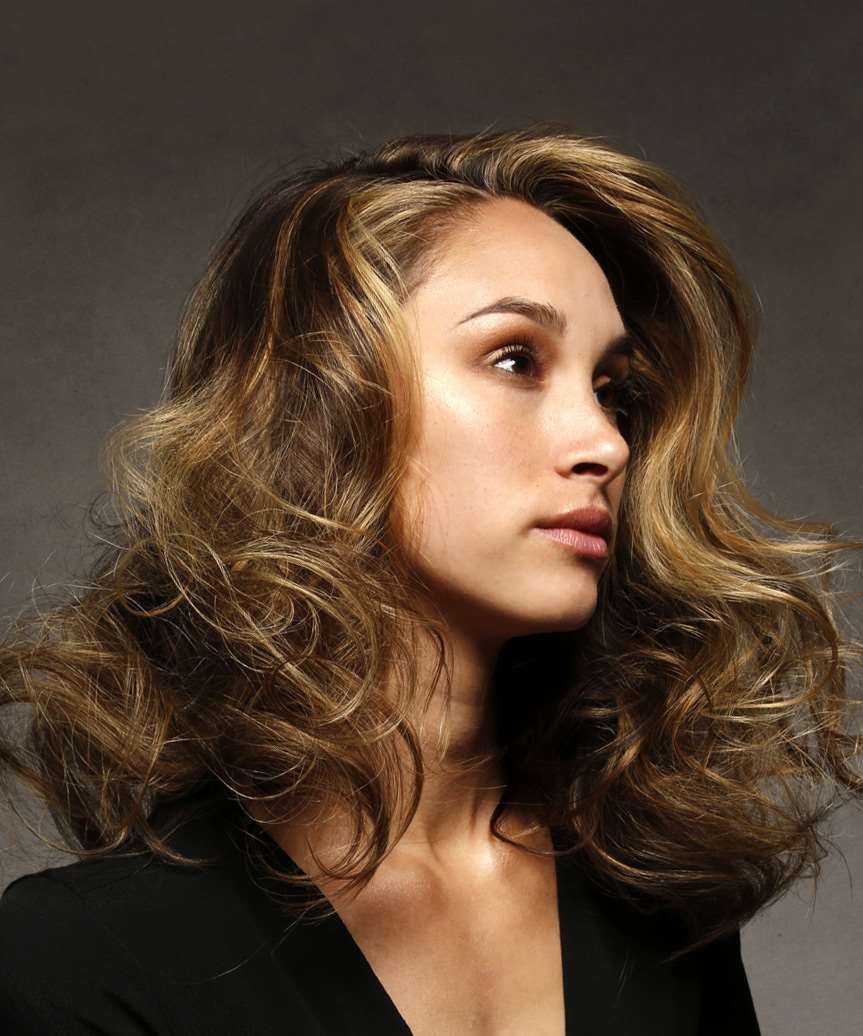 A windblown effect compliments the Soft Bombshell 'do perfectly, as seen here on our model. She has taken her Soft Bombshell hair to another level by teasing and fanning out the ends as well as the hair at the crown for a light and airy finish. This is a sexy bedhead look that is combined with polished windblown curls for a feminine yet edgy finish.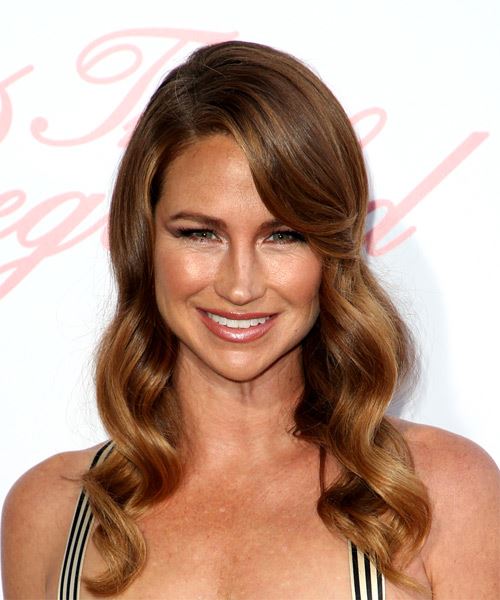 Landon Clements flaunts an elegant take on this look that has been pared down for a classic finish. Her large waves have been side parted and then brushed through for a beautiful soft look. Her side swept bangs have been curled to the side to frame her eyes nicely while complimenting the rest of her 'do. This hairstyle also shows off her amazing hair color the multidimensional highlights throughout.


Click on each photo to try this hairstyle on and see if it suits you. Or, head over to thehairstyler.com to browse more of the best bombshell hairstyles.

Need some styling help? These tutorials can get you started!