Now that it is 2012, there is no better time to breathe some new life into your hair and makeup. By the looks of the Spring/Summer 2012 fashion shows, hair for 2012 is going to focus heavily on effortless waves, polished ponytail and bouncy blowouts. There was also a fair dose of "the wet look", with models sporting oodles of hair gel in their locks. While this trend may take a while to catch on, here are some other looks that are going to be essential in 2012.
The American Beauty Queen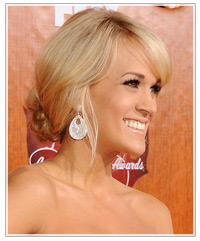 In 2012, classic American hairstyles are set to be huge—think Ralph Lauren meets Calvin Klein. One of these classic looks is the American beauty queen—hairstyles that are prim, proper and polished. Carrie Underwood shows us how to flaunt this look, with her pretty low bun. This perfectly coiffed updo is super sweet and elegant.

 
Beach Hair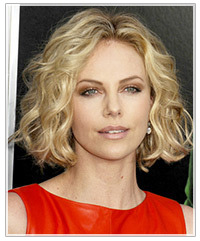 Loose, un-styled waves will also be popular in 2012, which is great news for girls who like to wash-and-go. Here, Charlize Theron models this trend with her lovely windblown waves.

 
Big Blowouts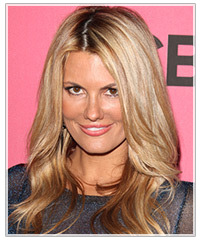 Voluminous, sleek, blow-dried hair will also be back with a vengeance, modeled here by Courtney Hansen.