After years of long layered styles being the "in" thing, in 2014 we are going to be seeing more and more blunt, choppy cuts, particularly in bob hairstyles. And if the Spring/Summer Fashion Week styles were anything to go by, we may even see wigs become the next must-have hair accessory next year. That's right—from Fendi to Marc Jacobs, choppy-cut wigs were the most talked about hairstyles on the catwalk.

Now, this could easily be a trend that never makes it past the runway. But even if we don't all start throwing on a wig before we leave the house, we will start to see haircuts next year become more blunt and bold. So have no fear if you can't bring yourself to 'wig out' next year—take a look at these on-trend choppy cuts to get you inspired for a new style in 2014.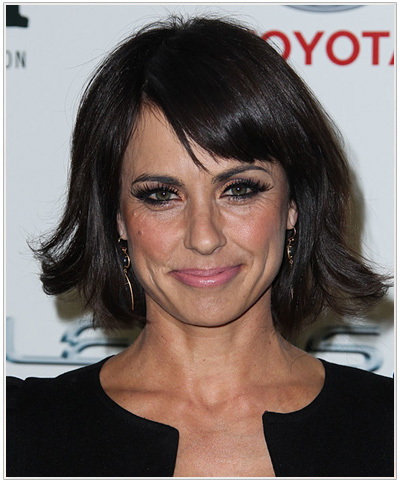 Constance Zimmer is working a choppy bob here, although she has curled the ends to give it a softer look (how 2013!) Although this cut looks great on her, to update it for next year, Constance should wear her bangs to the front rather than swept to the side, and use a flat iron to create a pokey effect with her hair. Adding wax to the ends can also help to separate them and give it a more "wig like" effect, which is what we should be aiming for next year, according to the world of fashion. This hairstyle (worn straight) is suited well to most face shapes with the exception of square, triangular and rectangular.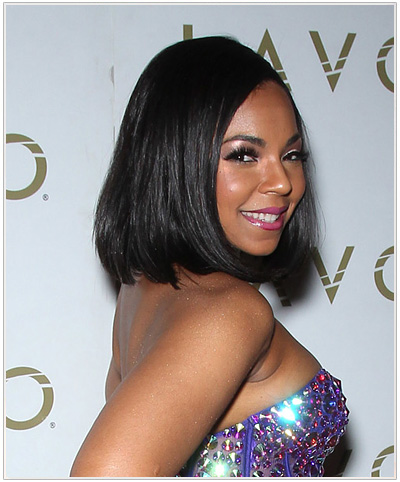 Ashanti has the right idea with this blunt, all-one-length bob that sits at her shoulders. This bold cut looks fabulous with her sleek and shiny black tresses and face shape. This haircut suits women with oval, oblong, square, and diamond shape faces best, so keep this in mind if you want to copy this hairstyle. One benefit of next year's choppy trend is that the blunt ends makes the hair look ultra healthy, and it is relatively easy to maintain.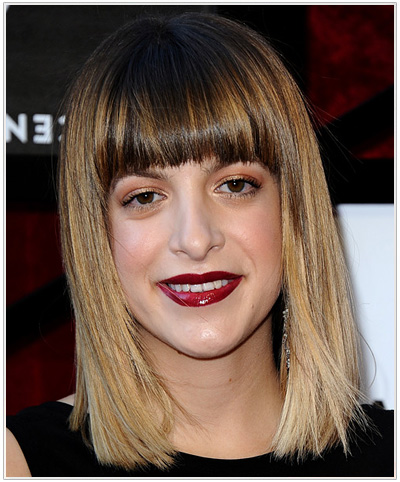 Julia Stephens has the right idea for 2014 with her choppy bob and heavy fringe. This is a great option for women with oval, oblong and diamond shaped faces who want to rock the blunt and choppy trend next year. Julia's straight fringe creates a dramatic look as it skims the eyebrows and meets her bob, which has minimal layers to create a geometric, boxy look. Her bold makeup is the perfect companion to this hairstyle.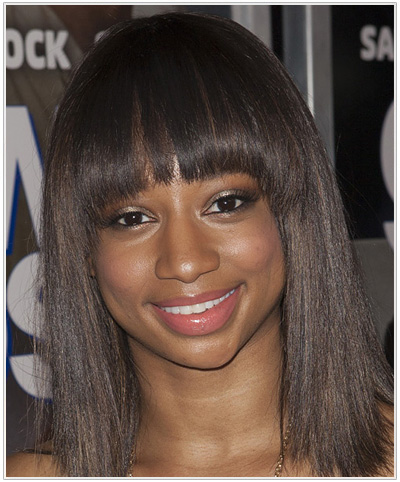 Monique Coleman was ahead of the game when she sported this choppy bob ages ago! This hairstyle is a great option for women who like a heavy fringe that blends into the hair at the cheekbones. More specifically, this will suit ladies with oval, oblong, heart and diamond-shaped faces like Monique. The lengths look oh-so-healthy with blunt edges, which have been flat ironed straight for that extra wig-like look!

These hairstyles are flattering and super trendy. Give one of them a go in 2014 and be on top of the fashion game!