Back in the day, Nicole Richie was always seen at the top of her fashion game and was one of the original Rachel Zoe 'bohemian' clones. Now, Nicole's look is more subdued and classic. But was she better with a bit more zing in her look? Have a look and decide for yourself.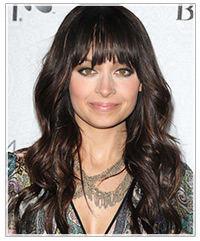 Here, Nicole looks stunning in shiny espresso-hued locks with a Seventies-inspired long fringe. Her dark-rimmed eyes and rosy pink cheeks and lipstick polished off this look to perfection.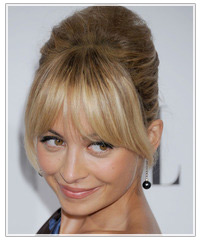 In another look, Nicole has lightened up her locks, kept the long bangs and added a beehive hairdo. Her makeup was classic and understated and her complexion glowed with a bit of bronzer on the cheeks.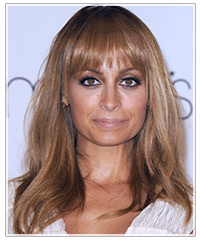 More recently, Nicole was spotted looking a bit washed out with a flat hair color that was very similar to her skin tone. The stand out features on her face were her black-rimmed eyes and a blotchy complexion—a vast difference from her earlier, softer looks.
What's your verdict on Nicole's latest look? Was it a one-off or has her style gone downhill?
To see how you'd look with any of the great hairstyles pictured in this blog, click on the above images to try the virtual hairstyles with your own photo!