Sophia Bush is a classic brunette beauty. She experiments with her shade of hair quite often but always keeps it in the brown spectrum. But, which shade of brown suits her the best? Let's check out some of her past looks and see which ones are fabulous, and which ones fail. If you're a brunette, you may also get some inspiration for a new hair color!
Lately, Sophia has been flaunting light sandy brown highlights that give her the "California girl" look. The lighter shade brings out her hazel eyes and complements her fair skin tone. Overall, this is a nice shade for Sophia.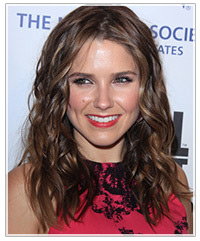 Here, Sophia's hair is looking super glossy in a darker chestnut brown color. The warm undertones look great with the slight tan she is sporting here, and gives a more summery, exotic look.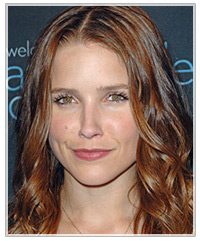 In this photo, Sophia is rocking a light copper brown shade that makes her green eyes sparkle! Unfortunately, the color doesn't work so well with her skin tone. She should stick with deeper brunette shades rather than red-based hair colors.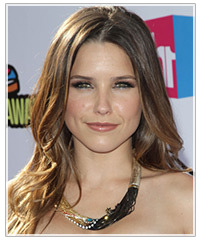 Finally, we see Sophia wearing a soft medium brown shade that only has a touch of golden highlight throughout the ends. This is a nice shade that works well with Sophia's skin and eye color.
What shade do you think suits Sophia the best?
To see how you'd look with any of the great hairstyles pictured in this blog, click on the above images to try the virtual hairstyles with your own photo!