Julianne Hough is best known for her beach-babe looks-bright blue eyes, tanned skin and champagne blonde hair. Although this all-American look suits her, she is slowly going through a hair color transformation that is also changing her image. Let's take a look at her hair color transformation.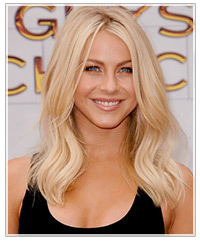 This is Julianne's typical look-beach blonde hair with layers and loose waves. The light champagne blonde shade looks great with her skin and eye color. Overall, this look is very "LA."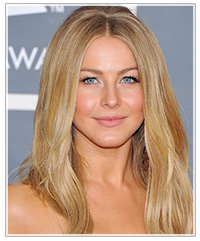 The first step in her hair transformation is moving to a deep golden blonde, much like Jennifer Aniston's. Her skin tone looks warmer and her eye color more intense. This is an improvement on the other color, which made her look slightly washed out in comparison.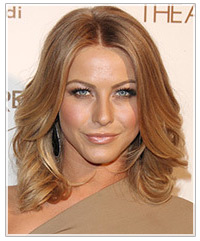 As she continues to go darker, her hair color picks up some deep copper tones. This gives her hair color a boost of sophistication.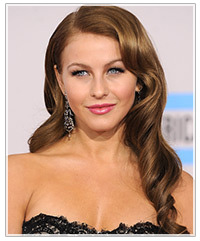 In the final stop of her hair transformation, Julianne arrives at a light chestnut brown color that looks fabulous with her blue eyes and warm complexion.
Julianne is probably making her way down the color ladder even further. Do you think we will see her as a dark brunette soon? Watch this space!
To see how you'd look with any of the great hairstyles pictured in this blog, click on the above images to try the virtual hairstyles with your own photo!