Halle Berry is known for her ample curves, perfect bone structure and of course, that messy short 'do. How does she manage to look so effortlessly glam 24/7? Let's take a look at Halle through the years and see how she's maintained her style.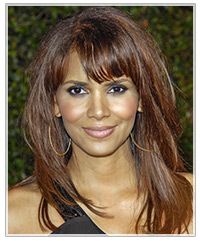 Halle was looking smoking hot in this long auburn hairstyle. The layers and side-swept bangs look amazing with her prominent cheekbones, and her smokey eye makeup completes this sexy look.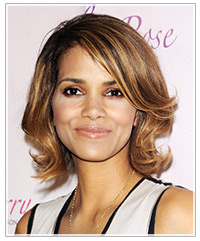 Going for a more conservative look, Halle is sporting a short, layered bob here. Her dark brown hair has been highlighted with caramel tones and as a result her dark eyes are amplified. This is a sweet look on Halle, but definitely not as edgy as her other cuts.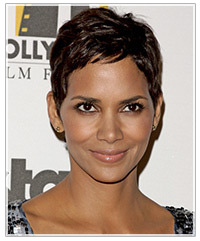 Halle seems much more comfortable in a pixie cut, seen here. Her eyes, cheekbones and overall great face take centre stage with this cut, plus she looks more fashion-forward. She has gone for a sleek look here, with very little volume in the crown.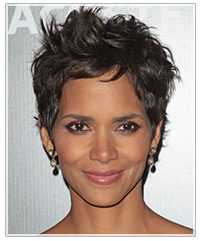 This photo shows her signature 'do-short, messy and windblown! Halle looks amazing when she grows out her pixie slightly and tousles it up. It adds edginess to her look and makes her look like a bit of a wild child- go Halle!
To see how you'd look with any of the great hairstyles pictured in this blog, click on the above images to try the virtual hairstyles with your own photo!