Emma Stone recently stepped out in a light shade of blonde hair, rather than her signature red locks. Her change of color is for an upcoming movie role, but who knows, Emma may decide that blondes do have more fun and keep this shade for good. But is it a better choice for her?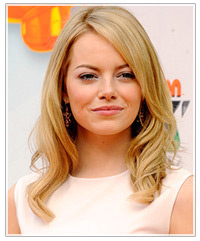 To start with, Emma has fair skin with cool undertones—she often wears pink eye shadow and berry-toned lipstick to flatter her complexion. This blonde is a warm golden blonde, and while she can pull it off without a doubt, an icier champagne shade of blonde would be better for her.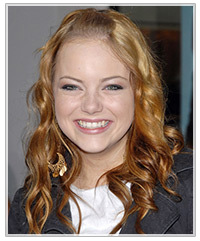 Back in the day, Emma made the same color choice mistake with a dodgy gold color that did nothing for her face.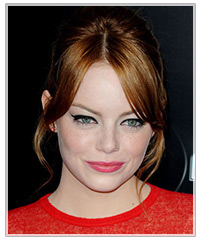 On the other hand, deep red tones are made for Emma, and bring an extra hint of vitality to her face. Rather than wash her out (like the new blonde color does) red and auburn hair brings out the intensity of her blue eyes and highlights her flawless porcelain skin.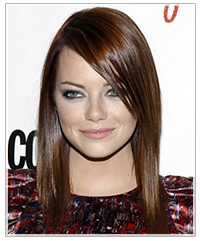 Emma also looks great in warm brunette shades as well, because they bring out her features and amazing complexion.
If you were Emma Stone's colorist, what shade would you recommend?
To see how you'd look with any of the great hairstyles pictured in this blog, click on the above images to try the virtual hairstyles with your own photo!