And this season the upper lash line is out and the bottom lash line is in. So forget those long liquid cat's eyes this season and go for a futuristic look where the bottom lash line is the main focus. Need some ideas on how to get this look? Check out our gallery below:
Keri Hilson brings out her bottom lash line with space age silver and teal eye shadow followed up by black eyeliner. She is also wearing makeup on the top lash line, but chose a neutral mocha shade so all the focus is on the bottom.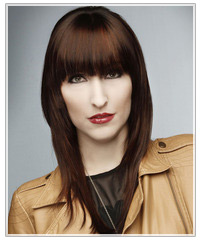 Our model draws attention to her lower lash line by using a sharp geometric line. You can get this look by using a liquid eyeliner or pencil. Our model has an eye-skimming fringe, which brings the attention down to the lower lash line as well.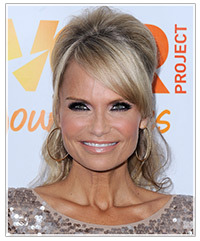 Kristin Chenoweth knows how to pull off the big and bold smoky look by doing dramatic makeup on both lash lines. To modernize this look for Spring 2013, leave the top lash line áu naturel and create a smoky look on the bottom lash line only.
For even more helpful makeup hints, see our full range of beauty articles and beauty blogs. You can even try some virtual makeup on your own photo or our model using our Virtual Hairstyler!