Models were seen sashaying down the catwalks wearing lip gloss around their eyes in place of eye shadow, and while this looked really cool—let's get real. For us nine-to-five ladies, or for any lady who lives in the real world, within 10 minutes of wearing lip gloss on our eyes, we'd look like greasy raccoons. So what's a girl to do if she still wants to be on trend? Check out these ways to "cheat" below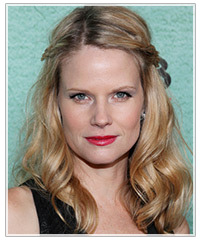 Joelle Carter uses highlighter dabbed on the inner corner of the eye and on the eyebrow bone to get the trendy lightened-up look. For even more glossy effect, use highlighter on the eyelid and nix the eyeliner.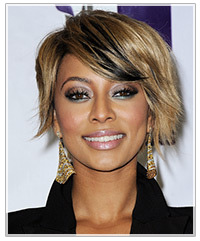 Keri Hilson has gone for a dark smoky eye in this photo but has managed to make it look glossy with her choice of products. By using shimmery eye shadow formulas, her eyes look positively glowing and glossy—without the greasiness of using lip gloss!
Another tip to getting a glossy look is to use a cream highlighter. It's normally meant for cheeks, but adding a dab to the middle of the eye lid and underneath the eye will give you a glossy boost.
For even more helpful makeup hints, see our full range of beauty articles and beauty blogs. You can even try some virtual makeup on your own photo or our model using our Virtual Hairstyler!