Office actress Mindy Kaling is a natural beauty, and a beauty icon for South Asian women. She always looks fabulous with her glowing complexion and glossy black hair, not to mention her flawless makeup. Here are some looks that South Asian women can grab some inspiration from: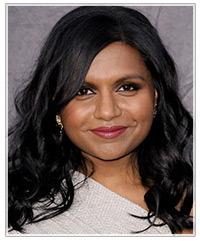 Here, Mindy looks radiant in in simple brown eye shadow, dark brown eyeliner and bronzed cheeks. Earth tones and warm metallic shades like copper and gold are excellent choices for South Asian complexions, so make sure to add these to your makeup bag. On the lips, Mindy has chosen a medium berry pink tone with a gloss finish-an excellent choice to add a pop of color to her face.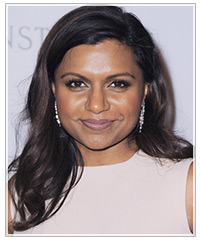 For a daytime look, mimic Mindy's soft makeup palette, as shown here. Start by using a shimmery mocha shade on the eyelids and layer darker brown on top of that in the crease. Use a deep brown mascara and eyeliner to pull it all together.
Choose a rosy blush and lipstick to complete this light and feminine look. Just make sure that you get a cream or glossy formula of lipstick so your lips don't end up looking too matte or chalky.
For even more helpful makeup hints, see our full range of beauty articles and beauty blogs. You can even try some virtual makeup on your own photo or our model using our Virtual Hairstyler!