Thanks to leading ladies like Anne Hathaway, pixie cuts are a hot hairstyle to have. But let's be honest, it can be tough to feel feminine once you cut all of your hair off. Some ladies can rock a pixie cut makeup-free, but for most, a little bit of makeup is the perfect way to polish off a pixie look. Here are some ideas on how to wear your makeup with a pixie cut: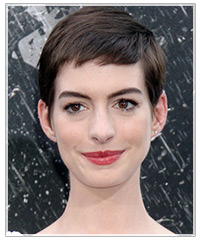 1. The Berry Lip
A red lip may be too bold and compete with the haircut, so follow Anne's lead and choose a beautiful berry lipstick as the focus of your makeup. Keep the eyes free from eye shadow-a little mascara is all you need in this case.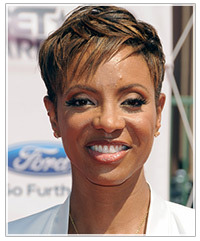 2. Smokey Eye in Earth Tones
For a daytime look, try a modern smokey eye look using lighter earth tone colors like peach, beige and soft brown. MC Lyte looks gorgeous in this palette that complements her pixie 'do and warm skin tone.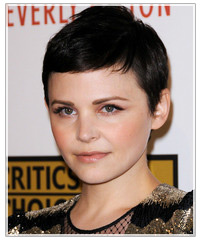 3. Futuristic
Ginnifer Goodwin's minimalist approach to makeup gives her a futuristic look when paired up with her pixie cut. Copy her style and use bronze eye shadow around the entire eye and wing it out towards the temples. Apply mascara to the top lash line only.
If you can rock a pixie cut, you are already a trendy chick-have fun with your makeup and experiment!