After you've found the perfect hairstyle for your job interview, the next step is figuring out what makeup to wear. For an important event such as a job interview, your makeup should enhance your natural beauty without stealing the show, as these example show....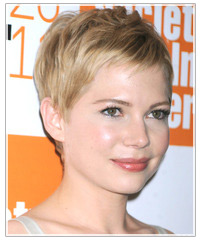 Michelle Williams gets it right with her fresh, dewy glow. She has used only a bit of eyeliner around the lash lines, drawn in a neat line and not smoked out. This keeps her eyes looking fresh and bright. Instead of wearing an obvious blusher, Michelle uses a sheer highlighter on the apples of her cheeks, and a gorgeous sheer lip gloss.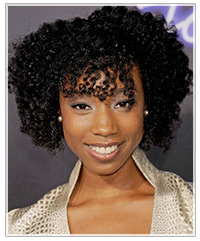 Enisha Brewster's makeup in this photo is heavy enough to make her eyes and smile stand out, but light enough to still look fresh and natural. Enisha has created a soft smokey eye using light shades of grey eye shadow that have been blended up towards the eyebrow. Her lipstick is a neutral tone with a hint of sheen. This makeup look shows that you put in an effort and are a presentable employee.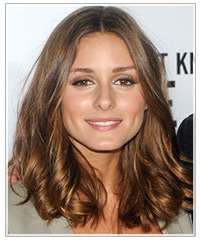 Brunette's can copy Olivia Palermo's makeup to make a chic impression in their next job interview. Her soft brown eye shadow and nude-pink lipstick looks great with her chestnut bob hairstyle. She is also wearing false lashes (or lash extensions) in this photo, but it's better to pass on the Bambi look for a job interview and just highlight your natural lashes with mascara.
For even more helpful makeup hints, see our full range of beauty articles and beauty blogs.