Jennifer Hudson is a multi-talented woman-she can sing, she can act and she can certainly provide style inspiration to women everywhere! In addition to her sleek sense of fashion, Jennifer isn't afraid to try out different looks with her makeup and never sticks to the same old, same old day in and day out. If you have a similar skin tone and hair color to Jennifer, check out these looks below for some beauty ideas.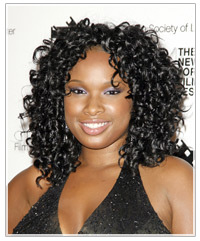 Back in the day, Jennifer was spotted wearing a soft makeup palette of peach, silver and purple. Jennifer's dark eyes and inky black hair look amazing with her metallic eye shadow, and her nude lip gloss strikes the perfect balance.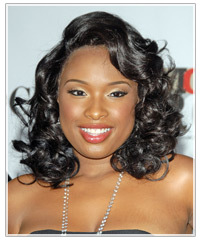 Look how Jennifer's eyes light up with this gorgeous gold eye shadow! If you have the same skin tone as her, this is one makeup look to try out. Layer on a yellow-gold eye shadow followed by black eyeliner. Top it all off with a beautiful pink lip gloss like Hudson's.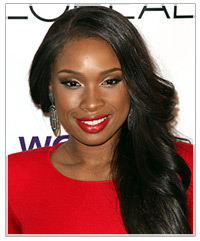 In a more recent photo, Jennifer is looking slim and sexy in red. Her eyes are highlighted with earthy brown metallic eye shadow, and on her lips Jennifer has chosen to wear a stunning cherry lipstick.
Jennifer's style has really evolved with the times yet her makeup looks are still classic and sophisticated. Which look is your favorite?
To see how you'd look with any of the great hairstyles pictured in this blog, click on the above images to try the virtual hairstyles with your own photo!