Singer-slash-dancer-slash-actress Jenna Dewan is a natural beauty that knows how to play up her best features. Blessed with espresso brown locks, light green-blue eyes and tanned skin, Jenna's exotic looks are a fabulous canvas to work with when it comes to makeup. If you have dark hair and tanned skin, check out some of Jenna's best looks and add some ideas to your beauty bag!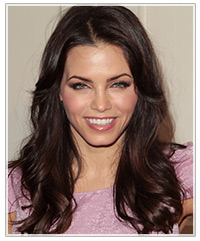 Here, Jenna is pretty in pink with rose eye shadow, blush and lipstick. This is a really light palette for ladies with super dark hair, so pull it all together like Jenna with a deep dark eyeliner and mascara.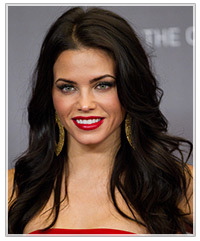 To glam it up for evening, check out Jenna's cherry-red lipstick and smoky eye shadow combination. While these colors would look like overkill on someone with fair skin and hair, darker ladies can pull off more color on their faces.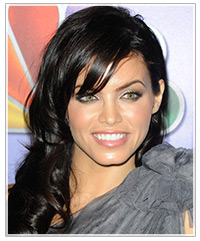 Here, Jenna brings all the attention to her eyes with a simple but striking black eyeliner and light pearlescent eye shadow. The rest of her face looks fresh and glowing with highlighter on the cheeks and a light nude pink lipstick. This is a great palette to show off healthy, shiny hair, so give this one a try when you are having a fab hair day!