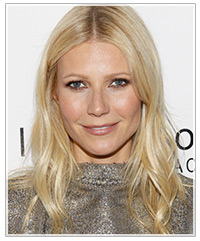 Gwyneth Paltrow shot to fame first as arm candy to Hollywood's hottest men, but is now an accomplished actress, wife and mom, Goop owner, on/off vegan and cookbook author. Being born into a show business family gave Gwyneth an early start to looking good, but over the years she has honed her classic, minimalist style to perfection.
Her icy blonde hair, pale skin and delicate features are a great canvas to work with. For red carpet events, Paltrow adds subtle drama by creating loose waves in her hair and using softly smoked eyes to make her baby blues stand out, along with subtle pastel eye shadows from à la Carte Natural Matte Selection palettes. Slightly rosy cheeks and pink lips complete Gwyneth's typical evening look.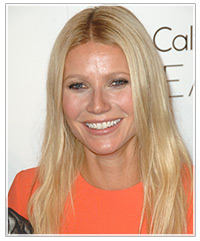 For casual days, she leaves her eyes more natural-looking and opts for a nude lipstick, sometimes with a touch of lip gloss. Women with fair hair and pale complexions, like Paltrow, know that it's easy to look washed out. Adding a bit of bronzer adds a healthy, sun-free glow in an instant.
If Gwyneth is lacking anything in her life, it's in the lip department. Not that there's anything wrong with hers, but she just can't compete with the kissers of Angelina Jolie and Scarlett Johansson. Instead of fillers, Paltrow keeps it real and uses Estee Lauder's Color Sticks, which make lips look fuller.
See more of Gwyneth Paltrow's hair looks.