Her wavy blonde Cleopatra-style bob, large blue eyes, toothy grin and approachable beauty has made her a hit with women who love her modern style. She also likes to play around with her makeup techniques and colors, which is always great to reference if you need a little style inspiration. Here are some of Beth Behrs' latest looks worth copying: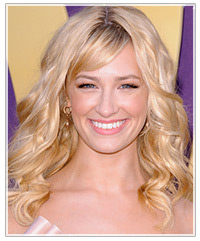 Beth is wearing a feminine makeup palette here, which works well with her light blonde hair and blue eyes. This is quite a natural look for her, with only a hint of eyeliner on the eyes and a bit of glow on the cheeks, courtesy of a soft bronzer. Her lipstick is a great shade for blondes—it adds a bit of rosy color without looking too "bubblegum".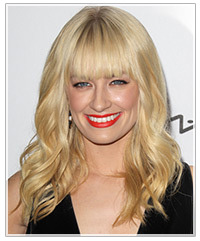 Here, Beth does the signature "red lip" look, wearing the perfect shade for her warm blonde hair—a true fire engine red. She has simple black eyeliner on as well as a shimmery bronzer that takes her look from day to night.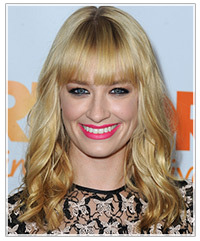 In this look, Beth packs a punch of color in the way of electric pink lipstick. She has kept her black eyeliner for this look but has lined the entire eye for a more dramatic look. No blush or bronzer is needed with this look.
Beth looks fab in all of these makeup looks—which one is your favorite?
For even more helpful makeup hints, see our full range of beauty articles and beauty blogs. You can even try some virtual makeup on your own photo or our model using our Virtual Hairstyler!