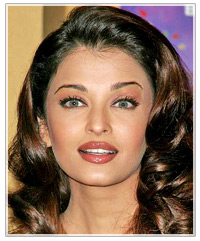 Aishwarya Rai is a mega-Bollywood star who has joined the ranks of the Hollywood elite with her talent, and of course, stunning beauty. As the face of L'Oreal hair and cosmetic products, this Bollywood beauty can now also add 'beauty icon' to her CV. She has been named "The Most Beautiful Woman in the World" with good reason—her sea-green feline eyes, glossy long hair and creamy coffee complexion is coveted by women everywhere.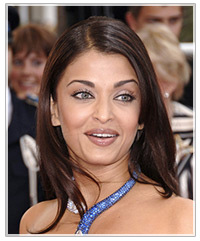 Aishwarya could roll out of bed and look stunning we imagine, but when red carpet events beckon, she flaunts her exotic and sophisticated features with just the right amount of makeup. She highlights her large, piercing eyes with black eyeliner, softly wing-tipped at the edges. For eye shadow, she sticks to neutral colors in earth tones that mesh with her hair and skin tone. Black mascara and precision-groomed eyebrows create the perfect frame for her eyes. Her lips would look amazing with just a bit of lip gloss, but to complete her look, she goes for brown-based shades of pink. A light dusting of coral blush to finish, and Aishwarya really does look like the most beautiful woman on the planet!
Women with dark hair and light eyes like Aishwarya can mimic her look by creating a subtle cat's eye with black eyeliner, and using shimmery shades of bone, coffee and warm peach tones on the eye lids.
Read more about Aishwarya Rais' hair and makeup.