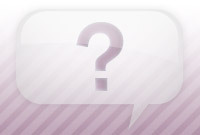 The Try On Virtual Hairstyler offers the same great features at the Virtual Hairstyler and allows you to quickly and easily try the hairstyles with your photo or a THS model from any of our hairstyle pages.
Features
Controls


Allows you to adjust the size and position of your photo/model when trying on the hairstyles.
Haircolor


Allows you to change the hair color of any style to one of 50 great virtual shades, and add one of 35 virtual highlight color options.
Hairstyles


Allows you to search and look through all of the hairstyles available, or specific hairstyles.
Related styles / more styles
The arrows at the top right hand corner allow you to view related hairstyles if you are looking at a celebrity who has more looks in our library, or to look through the hairstyles shown when you use the hairstyles search to find more or specific hairstyles.
Sharing


Allows you to share your makeovers to Facebook and the Virtual Makeovers Gallery, save to your favorites, email the looks to your family and friends or print the makeovers.
Hair info
Provides a description of the hairstyle from our expert hairstylists, warm/cool hair color info, hairstyle suitability information (face shape, hair density, texture, age, glasses etc), styling time and a list of the styling products needed to re-create the hairstyle.
Styling
Provides step-by-step instructions with pictures to help you re-create the hairstyle.
For indepth help using any of the Try On Virtual Hairstyler features please see our website FAQ.
If your question or problem is not listed here then please feel free to contact us at: info@thehairstyler.com with your registered email address or username so that we can assist you.
We also recommend taking a look at our guided tour. Click here to view the step-by-step video!