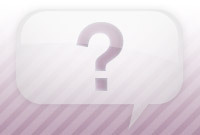 How do I match up/adjust only my eyes and lips so that I can try the makeup features?
To align your eyes and lips, or to make adjustments after trying on the eye and lip makeup options, please use the below instructions.
1. Go to the Virtual Hairstyler.
2. Go to the Makeup section on the left hand side of the Virtual Hairstyler.
3. Choose the facial area you'd like to apply the makeup to from the options of Eyes or Lips by clicking on the tabs provided.
 
4. Click on the Adjust button.
 
5. If necessary, use your mouse to make sure the circles line your eyes as shown. This will ensure the eye shadow, eyeliner and eyelashes apply correctly to your eyes. Click Next.
6. To use the lipstick and lip liner features, please use your mouse to outline your lips.
7. Press the Apply button.
8. Click on the options provided in the makeup section to try on the virtual makeup. For step-by-step instructions, see this FAQ.
 
 
 
If your question or problem is not listed here then please feel free to contact us at: info@thehairstyler.com with your registered email address or username so that we can assist you.
We also recommend taking a look at our guided tour. Click here to view the step-by-step video!