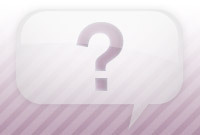 What is/how do I use the hairstyle suitability rating?
The hairstyle suitability rating takes your personal features, such as your face shape, age, hair texture, density and other factors that you select when filling in our hair consultation, and matches them with all of the characteristics of our hairstyles (as determined by our expert stylists) so that you can instantly and easily see if that hairstyle will suit you!
This great feature is a handy guide that can help you see which hairstyles suit you best, but you are also free to determine for yourself which hairstyles in our library will suit you using your own likes, judgements and preferences.
To use the hairstyle suitability rating simply fill in the hair consultation (you can fill in the consultation and change your answers as many times as you like) and then try on the hairstyles using the Virtual Hairstyler.
If your question or problem is not listed here then please feel free to contact us at: info@thehairstyler.com with your registered email address or username so that we can assist you.
We also recommend taking a look at our guided tour. Click here to view the step-by-step video!