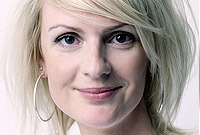 Rae Palmer
In 1986 Rae started in the hairdressing industry as a Redken technician. She then went to work for Umberto Giannini as a top stylist and educator and her next adventure was working as a color technician with Toni and Guy. In 1997 Rae opened her own three-storey salon in Portsmouth called, Rae Palmer Hairdressing.
The Salon
Rae has a huge passion for color and holds a L'Oreal color specialist degree which puts her in the top 1% of L'Oreal Colorists in the UK. Her salon features an innovative 'Color Bar' for the color consultation and also allows the clients to view what goes on with color mixing. Clients also have the option of taking advantage of the new VIP beauty room which can be hired for private hair appointments. This is a great idea for hen's parties, wedding day preparations or just a well-deserved luxurious treat.
Achievements
Over the years, Rae has worked hard to make a good name for herself and has worked with such stylists as Anthony Mascolo, Umberto Giannini and Sean Hanna on photo shoots and shows and it has definitely payed off as she is now a very high profile hairstylist. In 2006, Rae's salon was rated one of the top 5 salons in the UK by IPC hair magazine. She was also lucky enough to win 10k for her innovative Color Optics invention in the industry's answer to the Dragon's Den, The Dream Factory.
Rae's Hair Tips:
Blonde hair doesn't reflect as much light as dark hair so it is important to keep the cuticles in great condition – light will reflect off the hair making it look shinier. 
Remember that a good color will cleverly enhance a cut. For example, when coloring blonde hair, keeping the outline of the haircut a slightly warmer color or darker creates an illusion of the hair being fuller and thicker.
Take your favourite deep conditioner to the gym and put it on under a shower cap before hitting the steam room. The heat helps the product absorb, and after 10 mins you'll have salon standard, soft healthy hair.
Make sure you invest in a good quality, professional shampoo and conditioner. It is essential that you look after your new color – you wouldn't wash a new cashmere jumper in cheap powder and you should apply the same principles to your hair. 
For a straight fringe without using the irons, blow-dry it lots of different ways, which will make it straight. It sounds bizarre but it works!
For voluminous hair use a spray leave-in conditioner - they're better at giving the hair a lift and won't weigh hair down like a normal balsalm conditioner. 
Collection: COLOR COLLECTION
HAIR: Rae Palmer for Rae Palmer Hairdressing
MAKE UP: Amelia Pruen for TIGIÂ 
PHOTOGRAPHY: Ben Cook for TIGI STYLING: Puschka
Collection: MIDNIGHT MOODS
HAIR: Rae Palmer for Rae Palmer Hairdressing
MAKE UP: Amelia Pruen for TIGI STYLING: Jiv
PHOTOGRAPHY: Ben Cook for TIGIÂ