The summer months are winding down now and it's time to start looking at back-to- school/work/colder weather hairstyles. But before we do that, let's check out what the hottest hairstyles in August were, according to you, the viewer! So far this year, shorter hairstyles have been favoured, and fringes are definitely in. But what's in style for this month? Keep reading to find out!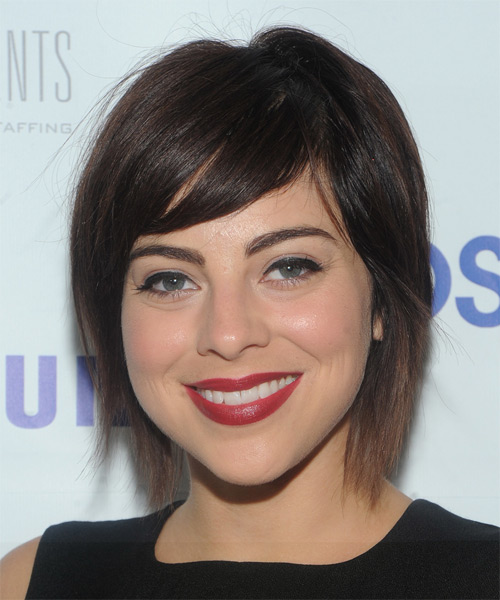 In the number five position is Krysta Rodriguez with her cute short 'do. Krysta looks fabulous in a side swept fringe and sculpted bob that has razored edges to create a jagged finish. This hairstyle is perfect for women who are searching for a good day-to-night hairstyle that will move flawlessly from the office to a night on the town. Krysta's espresso brown hair colour is another reason why she made it to the top five this month—her rich brown hair hue gives her 'do a rich, luxe finish.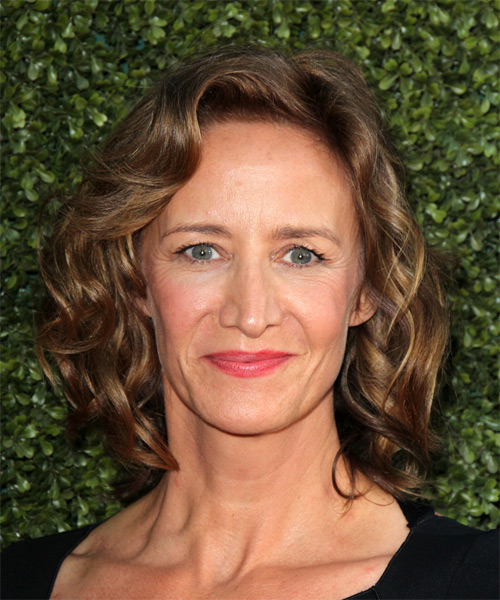 In the number four spot is Janet McTeer and her elegant wavy hairstyle. This is a simple bob that has been livened up with some gorgeous vintage-inspired curls for a sophisticated look. Janet's hair has been set with medium rollers and then styled to resemble an Old Hollywood hairstyle that has maximum glam factor. When it comes to the colour, Janet's dark honey blonde shade looks fabulous with her complexion and has a healthy sheen that really polishes off her look.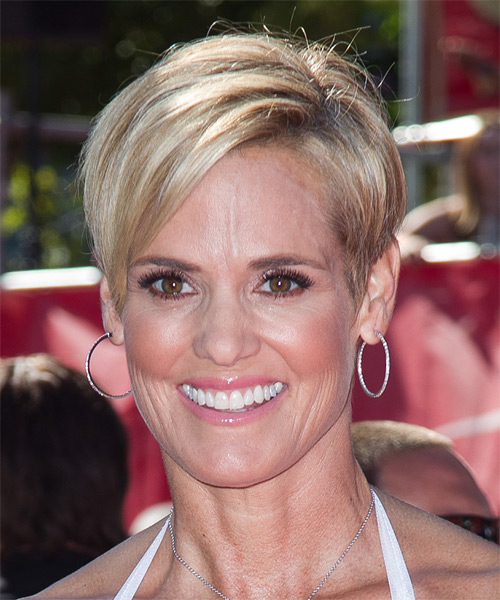 Dara Torres rolls in at number three with her chic short 'do that is just perfect for the summer months. Her beachy blonde hair is worn in a tapered cut that has longer layers on top for maximum styling versatility. A deep side part and side swept fringe perfects this cool and casual hairstyle that will suit women looking for an easy to style yet trendy 'do.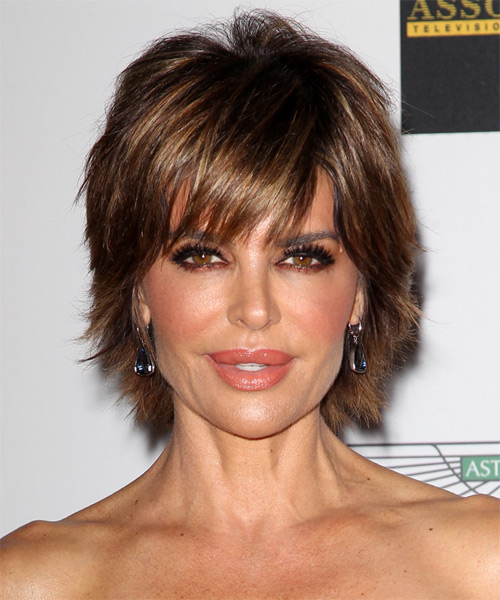 She's back! Lisa Rinna is a regular in our top five although she did disappear for a couple of months. But now, she is back with one of her signature hairdos. Lisa's short shaggy 'dos are always a favourite and this month is no different. Her thick golden brown locks look fabulous in this choppy hairstyle that frames her face and brings all the attention to her best features. Ladies who have thick, straight hair will love this hairstyle if they are searching for something that is easy to style and has a sophisticated, timeless element to it.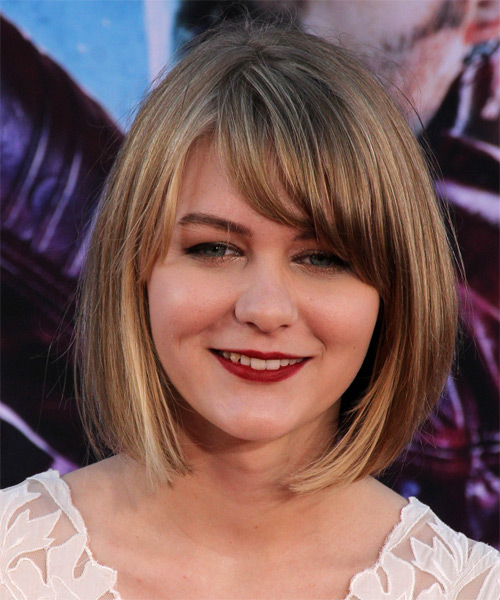 And for the second month in a row, Ryan Simpkins takes the number one spot with her adorable bob and side swept fringe. This hairstyle is low maintenance but high style and will suit most face shapes. A blunt bob is the main feature of this 'do but her eye-skimming fringe adds a sexy touch to her look. Ryan's colour is also outstanding here; her dark blonde base and golden highlights look fabulous with her complexion and of course, is a great tone for those summer months!
As you can see, this month was all about the short to medium hairstyles that were easy to style yet fashionable at the same time. Next month as we move into fall, it will be interesting to see what the favourites will be for the new season. Check back next month to find out!