Welcome to the second hairstyle trend report of 2015. February was the month of love, and a time to glam yourself up regardless of your partnership status! With this in mind, were the most popular hairstyles of this past month long, romantic, sexy styles? Or did you, the viewers, choose edgy and chic 'dos instead? Time to find out—keep reading below!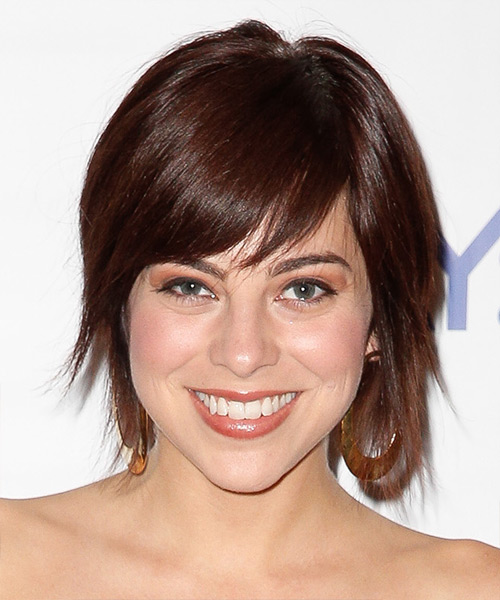 Krysta Rodriguez came in at the number five spot with her short auburn hairstyle. This 'do is perfect for oval heart and oblong face shapes, and will especially suit women with fine to medium straight hair. The fringe has been layered to sit to the side, and the ends have been feathered to create some movement and body around the face. The rich red brown colour will look fabulous on all skin tones from light to dark.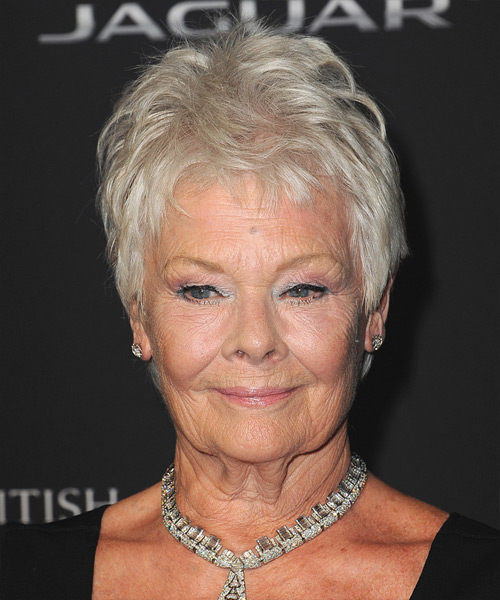 In the number four spot was non other than Dame Judi Dench herself. This lady knows how to look fabulous on the red carpet with her short, layered hairstyle that features tapered sides. Judi has gone for maximum volume at the crown, which not only flatters her square face shape but also makes the most of her fine texture. This hairstyle is ideal for women who need to add extra volume to their locks and who have a round, oval, square, heart or triangular face shape.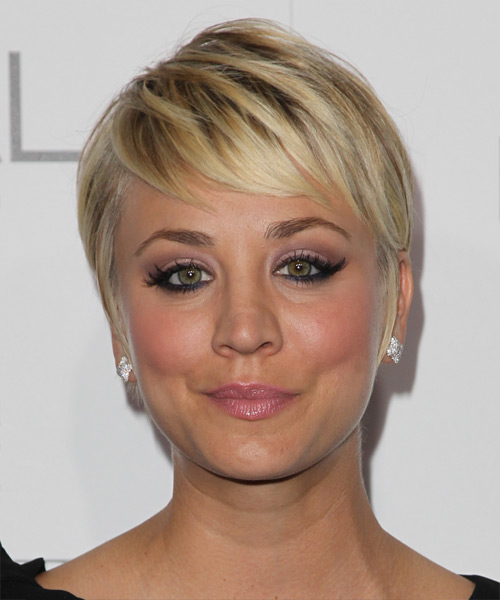 Kaley Cuoco has been on the best tressed list ever since she chopped her locks off, and this month is no exception. The viewers were all over her short cropped 'do that has tapered sides and a sweet choppy side-swept fringe. This hairstyle is perfect for ladies who like their face to be the centre of attention, rather than have their hair overpower them. Kaley's colour is also covetable—her light baby blonde hair colour is perfect for women with warm complexions who want to go for that warm beachy look.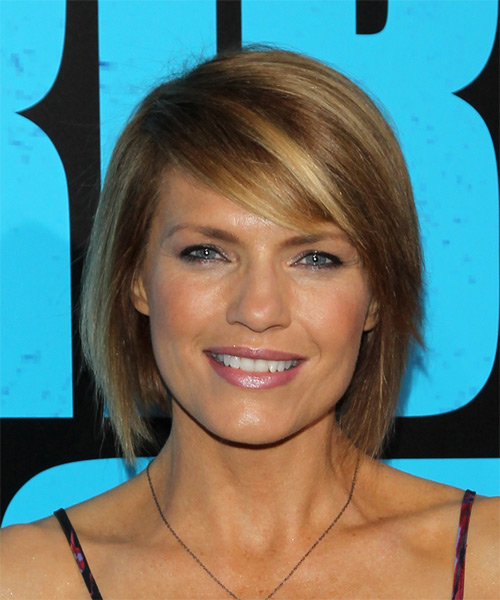 In the number two spot this month was Kathleen Rose Perkins with her simple layered bob. This hairstyle is another great option for women with fine to medium straight hair. The deep side-swept fringe creates a nice focal point around the eye area, while the layered ends sculpt this 'do into a smooth shape. This is the ideal short haircut for a square or oblong face shape. The colour is another winning feature, with a light brown base and summery golden highlights throughout.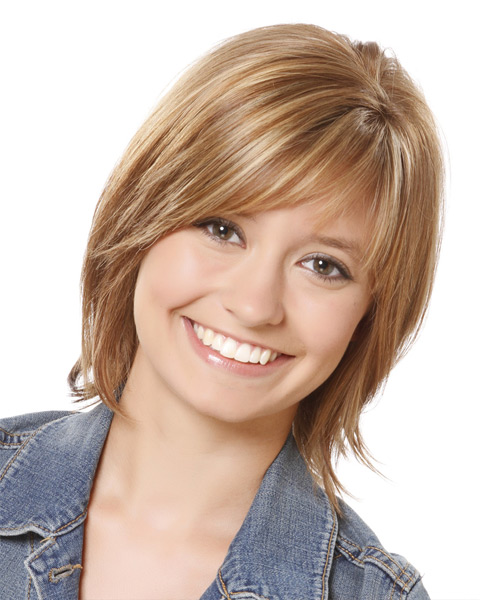 Once again in February our model has taken the top spot as the most popular hairstyle. This is an easy layered 'do that will work for medium to thick straight hair textures. It features a long layered fringe and layers throughout the rest of the hair for a nice sculpted finish. If you are looking for an easy wash and go style, this hairstyle is definitely one to try out!
It seems that shorter layered styles are still going strong in 2015, as you can see by the top five 'dos. Next month brings us one step closer to spring. What are your predictions for the top hairstyles in March—short and sassy 'dos or longer romantic styles? Check back next month to find out!