The world right now is a mess. No one is really sure what is happening. We have all adjusted or at least tried to adjust to working from home with our kids playing around us and having virtual dates with our loved ones who do not live with us.

Even though we are working from home in our pj bottoms, it is still important that the top half of us look like we are ready for the work day. We are going to give you a few ideas for hairstyles that you can do with ease at home. Even though we cannot go to board meetings or go out for romantic dates, does not mean that we shouldn't take the time to get dressed up for the relevant occasions.

Please keep in mind that all the hairstyles that we are going to show you can be done in the comfort of your own home. This article is going to help you look your best whilst you are still in quarantine.

The hairstyles that we have shown below are only a few examples that you can try out. You want to keep it simple and yet have fun with it. You do not want to start cutting your hair or styling it in a way that you have not done before. As long as you have fun in a way that keeps your hair healthy and keeps you away from the scissors, then we are all for it!

Feel free to go through some of the other hairstyles on our site if the images below do not spark some inspiration. We have hundreds of hairstyles that are stylish, create volume and some of them even have a life of their own!
Hairstyles for work
You might not be going into the office at the moment but you are still going to have meetings via Skype, Zoom, Hangouts and other video calling platforms. It is important that you show your fellow peers that you are putting in the effort to keep up with your professional appearance.

Keep in mind that your peers cannot see your entire outfit so if you have energy to only get things done half way, we would strongly suggest that you try your best to ensure that your hair, makeup and top looks presentable whilst you have your business meetings.

At the end of the day, you need to try and stick to a routine. Getting ready for work in the morning includes doing your hair nicely and making sure you have makeup on. It is also going to help boost your self-confidence. If you look good and professional, you will start to feel nice on the inside.

Keep in mind that these hairstyles and makeup tips work well if you are presenting to your peers, a new work contract or even if you are going through the interviewing phase of a new potential job.

Makeup wise, it is important that you keep in mind that you need to do makeup that is going to show on screen via the webcam. When looking at your nude eye shadow palettes, you need to keep in mind that the whiter the shadow looks in the box, the greyer your skin is going to look. Go for your golds rather as they will not turn out grey via the webcam. A bold lip and a bit of highlighter around your eye area, on the tip of your nose and upper lip and you are ready to show your peers that working from home does not stop you from giving your job your all!
Short hairstyle
Long hairstyle
Hairstyles for virtual dates
Date nights will not be the same for a very long time. Social distancing is going to make going out for a fancy dinner a hard thing to do until quarantine and social distancing is no longer recommended. It is important for your ongoing relationship or a relationship that you wish to start, to make time for your relationship to grow. I understand that a date night over video call is not ideal but at the end of the day, it is important that you show your significant other that you still want to put the effort in for them. Make a time that is special for you both. One thing is for sure, your virtual dates are dates that you are going to be talking about for a long time to come.

Having said that, date night means that you get dressed up nicely and show your partner than even though you are not physically together, you still care about them and want to create a space where the two of you can be focused on one another on the bright side, you do not have to share your bottle of wine. Do your hair and have your makeup to show that you care and want to put in the effort to keep your relationship going in these dark times.

Makeup wise, you are going to want to have an evening look so; smokey eyes are always sexy! Have a bold lip and do not forget to contour your cheek, eye and neck area. Fun fact, when you are doing makeup for a camera, you want to go a bit bolder so that it can show up nicely. Do not worry if it is not perfect, the camera will not pick up on the small details. The one detail that the camera always picks up is mascara on your bottom lashes. If you put too much mascara on your bottom lashes, the camera will create a shadow on your upper cheek bones and it will look like you have running makeup which is not sexy! When it comes to your highlighter, you do not want to go too shiny as the light will catch and create a glare on the image. Finish off your makeup with a powder so that your skin does not look shiny and oily. Follow these tips and you will be good to go for your date.
Short hairstyle
Long hairstyle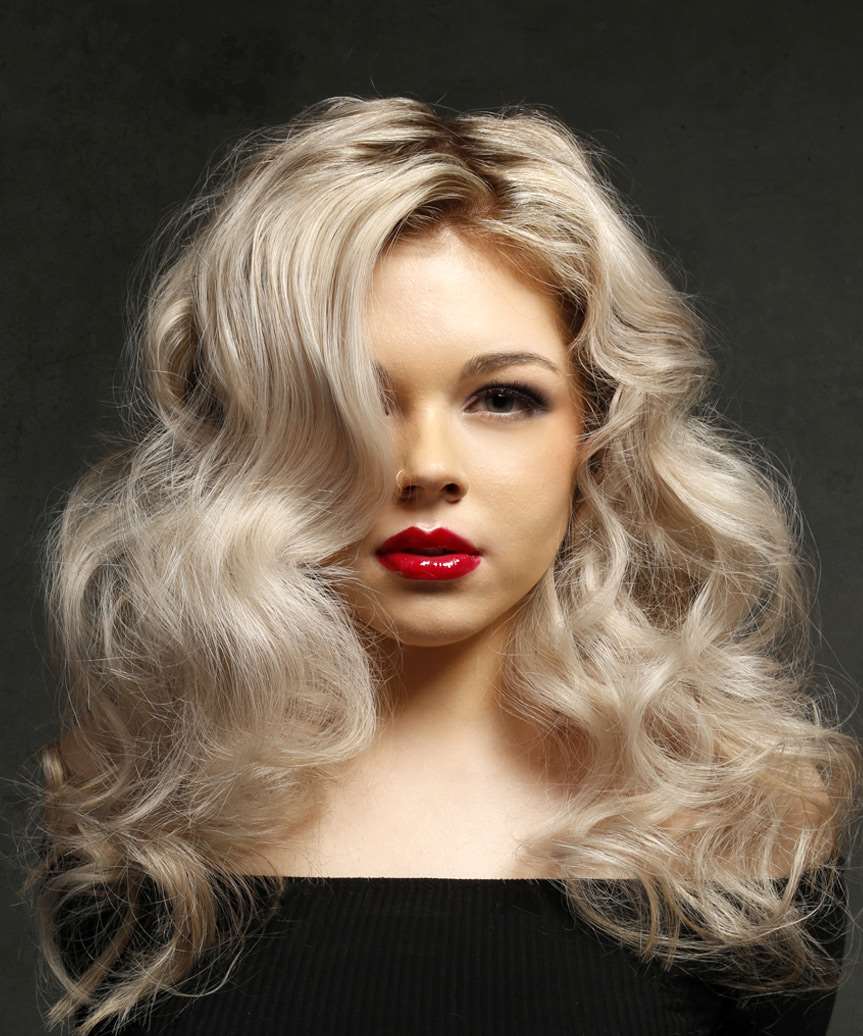 Hairstyles for coffee with your friends
I don't know about you but there is nothing better during my week than making time with my friends to sit down, have a coffee and talk about my week, issues I might have had during the week and everything else in between. Due to the fact that quarantine and lockdowns have closed coffee shops and we cannot really see friends in public, it is important that you take the time to sit down with a glass of wine, coffee or tea with your friends and catch up. This is important for you to do to ensure that you stay as sane as possible and don't lose contact with your friends.

The nice thing about seeing your friends via the internet is that you do not have to put in a lot of effort to look nice for your friends. Your friends love you for who you are and they enjoy the more casual and effortless look. When it comes to styling your hair for your friends, have fun with it. Try something new and ask your friends what they think. You never know, you might find a style that you really love and want to show the rest of the world once quarantine is over.

Have fun with your makeup as well. Try figure out how to do the perfect wing liner or try some daring colors around your eyes that you have not been brave enough to try in person. The one thing that you should not forget to do is your contouring and highlighting. Keep in mind that shine catches the light which might create a bit of a reflection through the camera. You can fix this easily with a bit of powder on top of your liquid highlighter or just use power highlighters from the start.
Short hairstyle
Long hairstyle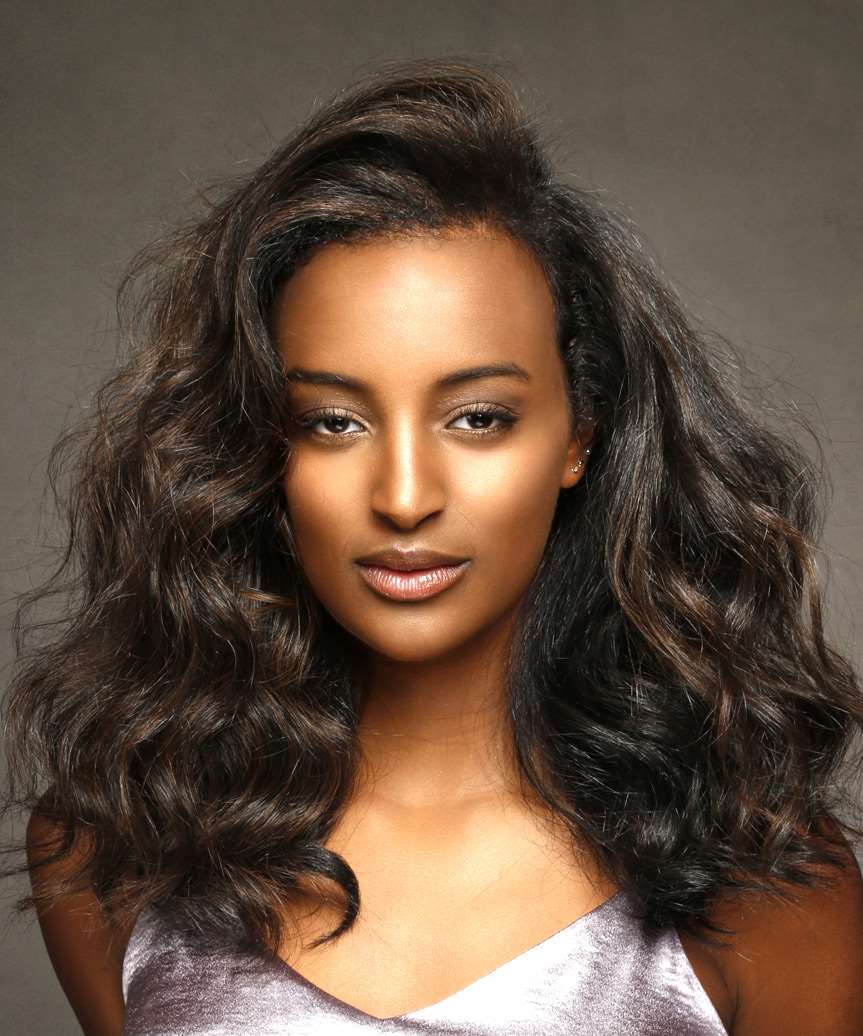 How to keep your hair healthy during quarantine
It is very sad to think that we as a world are not sure when then next time will be that we book an appointment with your hairdressers, so it is still important that you try and keep your hair as healthy as possible during these tough times.
Use a hair mask once a month to help ensure that your hair does not dry out and become brittle. The mask will help ensure that your hair stays healthy.
If you are playing around with hairstyles because you are bored, please keep in mind that using heat on your hair often is going to damage your hair. Make sure that you apply a serum and/or products that are going to help protect your hair from the heating tools that you might want to use.
Use a comb or a wet hair brush when your hair is wet and not a normal brush. The comb and wet brush is gentler on your hair and will not cause your hair to break or become damaged.
It is important that you eat a well balanced diet not only to keep your body healthy but also to keep your hair healthy and growing.
Try your best to avoid box colors. I know that the idea of having your true roots showing might be a bit of a scary thought but you do not want to go and color your hair with a box color kit if you are not sure how to use it properly. If you do want to use it and you not sure how to use it correctly, contact your hairdresser and ask for step by step instructions so that you do not damage your hair.
I know that we all get bored and think that trimming our hair is a good idea but the fact of the matter is, it is not! Please stay away from the scissors and clippers. Hair does grow back but it does take a while!
Make sure that you use a good shampoo and conditioner. The shampoo not only helps to clean and cleanse your hair but it also cleans your scalp. The conditioner ensures that your hair stays soft and healthy and helps keep your scalp from drying out. Keep in mind a little goes a long way. You do not need to use a lot of product in order for it to work.
Brittle hair can break easily, so you want to handle your hair gently. Be patient and remember that touching or brushing your hair should not hurt.
Wash your hair only once or twice a week. The more you wash your hair, the more the natural oils get stripped. Those oils keep your hair from getting dry and brittle.
Let your hair air dry as much as possible. The less heat you apply to your hair the better. Use a product that is going to help your hair not be frizzy as it air dries if you are worried.
Quarantine is messing with our social lives, our emotions, our jobs and our relationships. We would like to take the time to share with everyone a thought: we are all in this together! As long as we take the time to be cautious, follow the guidelines and rules that are put into place to keep us safe, we will come out of this on top and stronger than we were when this all began.
Quarantine has taken a lot from us but it does not have to take away our hairstyles and our desire to dress up and look as fabulous as ever! Use this time to experiment and try out some new styles that you have wanted to try before but have been too afraid to show the rest of the world. Use this time to be creative and play around with your hairstyles in a way that will be getting your friends jealous, your college envy you and your significant other counting down the hours until they get to see you again!