If you have a face that is wider at the brow and narrower at the chin, then you have the classic heart shaped face. You will want to find something that flatters your prominent cheekbones while softening up the chin line. The good news is that there are many trendy hairstyles that flatter a heart face shape. Much like your fellow heart-shaped sisters Reese Witherspoon, Jennifer Love Hewitt and Miranda Kerr, you'll probably have a dainty chin and killer cheekbones to match - lucky you! When it comes to your hair, there are many styles to choose from but of course you will have a few options that will look better than others. Here are some hairstyles for heart shaped faces that may work for you: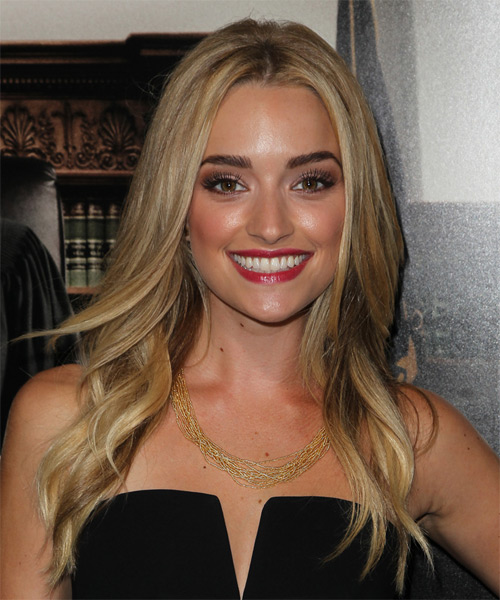 Brianne Howey looks gorgeous and glam in long loose layers and a centre part here. Like most heart shapes, Brianne has a low but wide forehead so usually an off-center or side part would work better here, but she can still rock a centre part with style. Her long locks have been layered slightly through the ends which, combined with her volume-boosting waves, adds width around her jaw and shoulders which is just where heart-shapes need it. The colour is also fantastic - a deep blonde base and lighter sun-kissed highlights give her hairstyle added dimension and shine.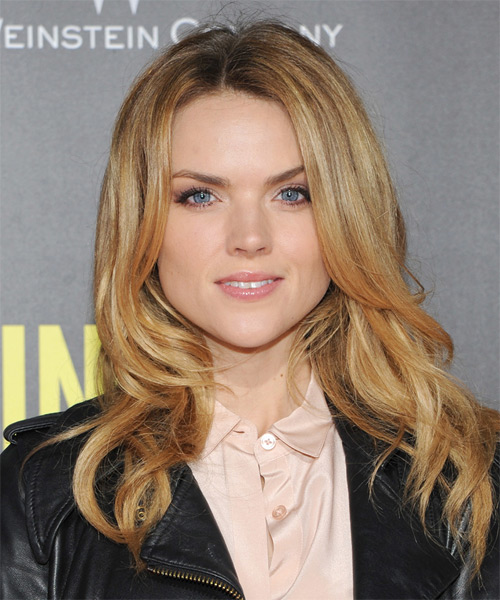 Erin Richards is also rocking long, layered hair but this 'do has a lot more curl and volume that Brianne's (seen above). Erin knows that heart-shaped faces look fabulous with large voluminous curls and has concentrated hers from the jawline down, which is a great tip for ladies with the same face shape. The extra bulk at the bottom helps to balance out a dainty jawline and a wide forehead. This hairstyle would also look amazing with a side-swept fringe!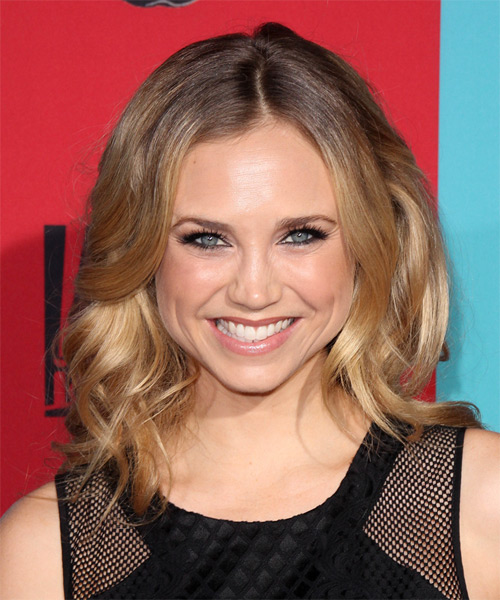 For all the ladies who like a shorter look, check out Fiona Gubelmann's wavy bob. This blunt bob looks fabulous with large waves added in that gives it all-over body and bounce. Fiona has chosen a centre part here but this hairstyle would also look great with a deep side part and/or side swept fringe. Adding some backcombing at the top of the head will create a mini bouffant look, which would also look hot on heart-shaped faces too.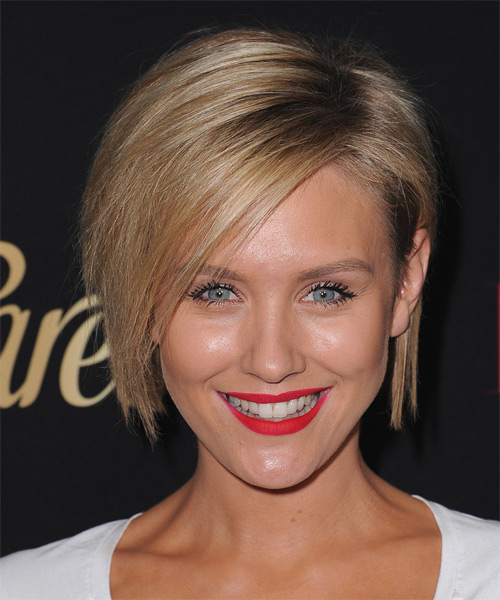 For something a little sleeker, you can always give this style, as seen on Nicky Whelan, a go. This side-parted 'do flatters the heart-shaped face perfectly and is trendy to boot! All this jagged-cut hairstyle needs to look great is a volumizing blow-dry and a little product worked through to make it stay in place. Nicky's honey blonde colour is another fab feature of this hairstyle that heart shapes will love. Her blonde base is softly highlighted to give her an all-over warm glow that compliments her funky cut.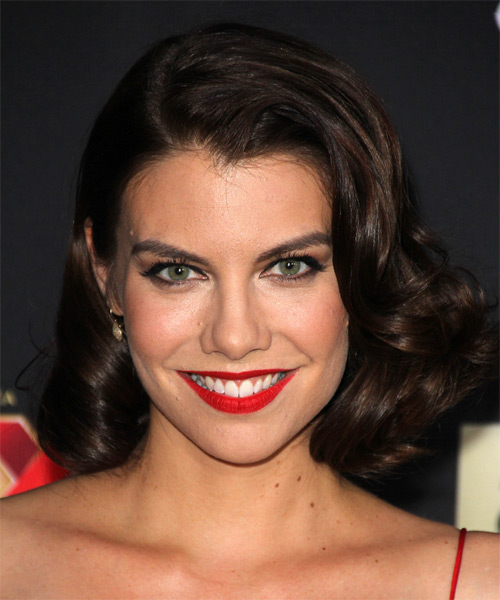 Don't forget about vintage curls if you are a heart shape - these were made for you! Lauren Cohan looks ultra glam in this hairstyle that is perfect for an elegant event. Use rollers to create this look, followed up by a deep side part and shine spray to finish it all off. For some extra glam power, use a hair accessory (like a flower or jewelled pin) to keep the side that is tucked back in place.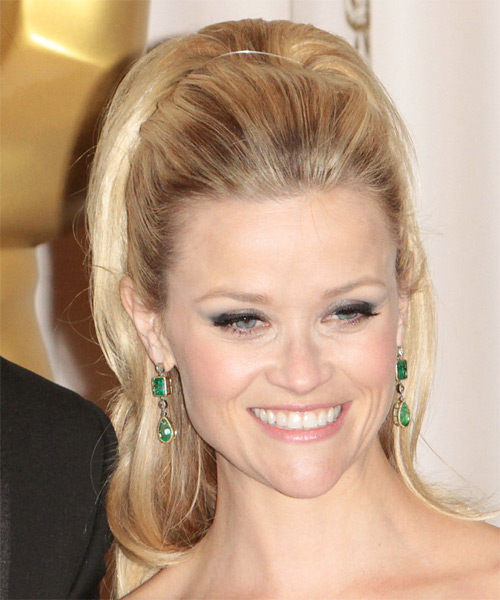 Reese Witherspoon looks gorgeous in this hi-volume, hi-glamour hairstyle. The cascading ponytail and teased crown draws the attention to her sparkling eyes and beaming smile. An essential style for every heart face to try!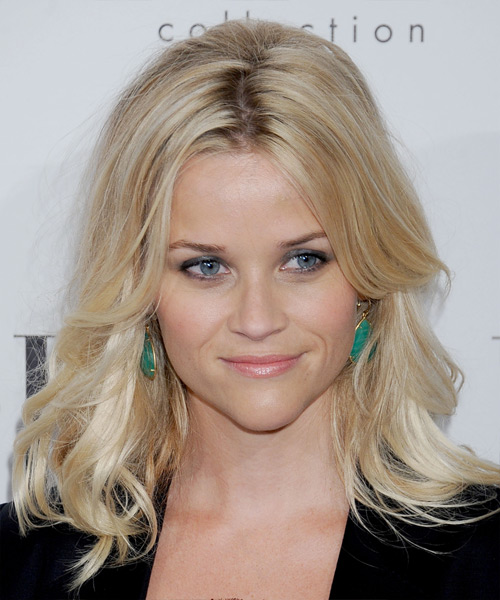 For a more relaxed day 'do, Reese works a centre hair part (which looks great on heart faces) with a loose tousled hairstyle. Her layers start at the cheekbones and work their way down for flattering results.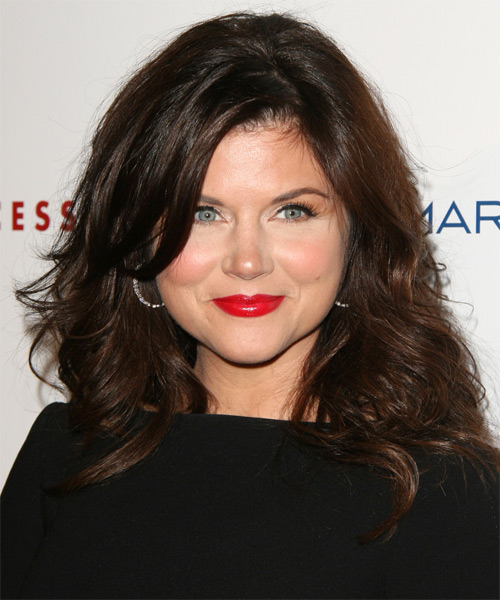 Tiffani Thiessen works those gorgeous cheekbones with a long side-swept fringe and bouncy waves that start from the cheek area. This balances out her facial proportions while looking super sophisticated.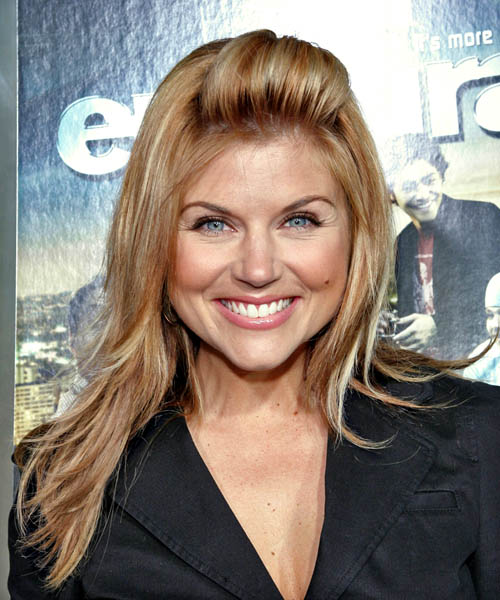 With a lighter color and straighter style, Tiffani instantly looks younger and more vibrant. Here, her pinned-back fringe and warm highlights bring the focus to her bright blue eyes, while softening up her face shape.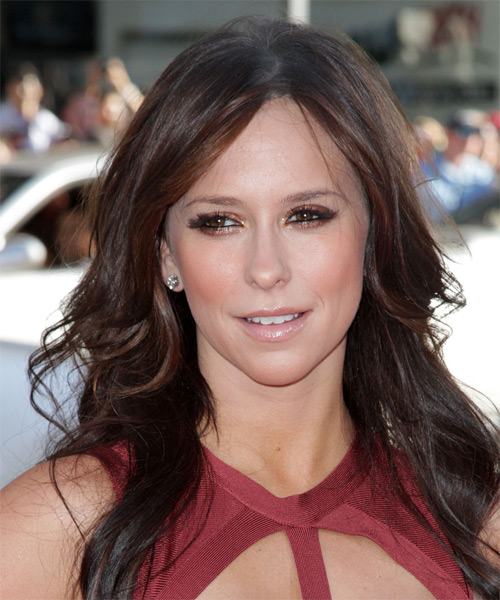 Women with heart shaped faces - take note! Long and layered is the way to go. Jennifer's best looks are past the shoulder, with lots of hair layers and romantic waves added in the ends to offset her pointed chin. This hairstyle will really flaunt those high cheekbones that heart face shapes are famous for.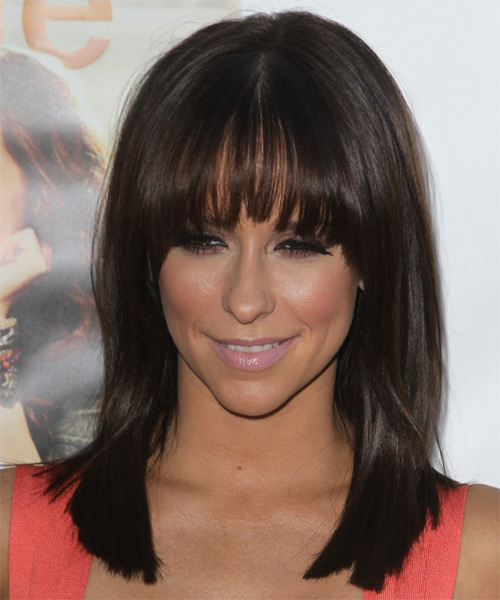 If you prefer something more edgy and modern, try Jennifer's blunt bangs and bob hairstyle in a dark and dramatic color. This cut brings all the attention to her large doe eyes and instantly adds thickness and volume to her hair.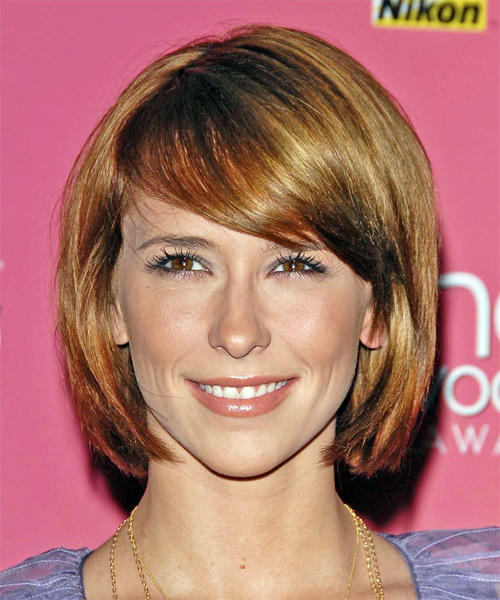 Now, for a hair don't. This brassy, chin length bob with a side-swept fringe is too heavy for Jen's delicate heart shaped face. If you want a shorter 'do, opt for a graduated bob with lots of layers instead. You'll look younger and trendier than JLH in this unfortunate photo!