Here at TheHairStyler.com, there is help at hand, and we can show you what hairstyles you can wear when growing out your fabulous cut!
This month we have chosen to look at straight, fine to medium texture hair types to prove that just because you have fine or medium hair doesn't mean that you can't do your hair in many different ways.
When growing out your hair, the first thing to remember is that looking after your hair is the most important step. Using a good quality shampoo and conditioner is key, followed by regular trims every 4-6 weeks. While it may seem odd to have regular trims when you're trying to grow your hair out, the trims are essential for keeping your split ends under control. You certainly don't want to find out that after growing your hair for 3 months without any trims that your spit ends are so bad you have to cut your hair short again just to get your hair looking healthy! So remember these simple tips and combine them with our hairstyle suggestions and you'll be on your way to healthy looking long hair in no time!

This Short and Sassy 'Do Is The Perfect Starting Point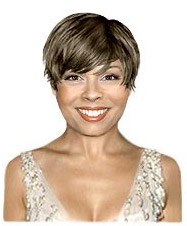 This funky style has a tapered back section and textured layers through the top for movement. It will be very easy to maintain if your hair is naturally straight.

Some Extra Length Gives You A Nice New Look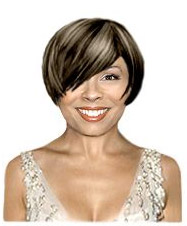 The second style features more length, and although you are trying to grow your hair, it is essential to keep getting your ends nipped off every 6-8 weeks. At least that way, your hairdo will end up with some shape.

Flicked Fun!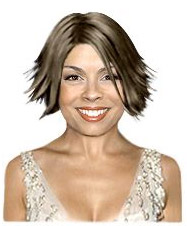 When your length reaches a point where your hair just is not quite long enough to do too much with, a flicked style like this is a great option and gives you a different way to style your hair. The flicked out ends of this hairstyle is a nice change from wearing your short lengths flat against your head.

The Middle Stage!
Now that your hair has grown out to tickle the top of your shoulders, use the layers to give your style shape. Another advantage of reaching this length is that you can pull your hair back.

Lovely Length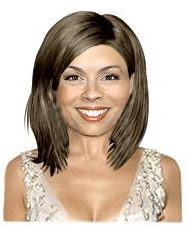 Now that your hair is past your shoulders, your layers should have grown out nicely to add volume through the edges. At this stage you'll also be able to play with your new length and achieve different styles.

Luscious Locks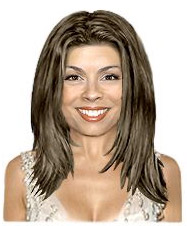 At long last! The ends of your hair are now at the perfect length to add wispy layers to create softness through the front section and still maintain volume and movement.

The Final Look!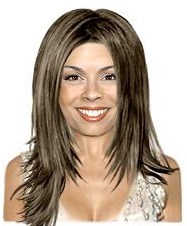 Although it may have taken you a while to get to this great length, it was worth the wait. Enjoy your new longer look with this sassy style and don't forget to experiment with all the little tips and tricks you learnt while getting your hair to this stage.