The perfect blow-dry involves sleek, frizz-free stands, locks with just the right balance of volume and bounce and the staying power to last for days. To get a blow-dry finish like this often seem elusive, but it is possible. All it takes are a few tricks of the trade...
Practice Makes Perfect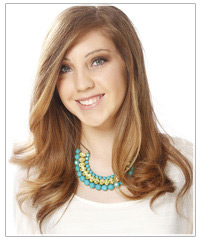 The best way to achieve a professional blow-dry result is to do what the professionals do and learn how to use a hair brush in one hand while wielding your blow-dryer in the other.
It looks tricky and you may struggle to get the hang of it at first, but once you've got it down pat, the looks you'll be able to create are well worth it. The key is to use your brush to separate and anchor a section of hair, and then aim the heated air from your blow-dryer from the root of the section, down your hair shaft. Ask your hairstylist for some tips to getting it right the next time you're in the salon.
Hair tip: clip away the rest of your hair while you work on a specific section.
Use the Right Products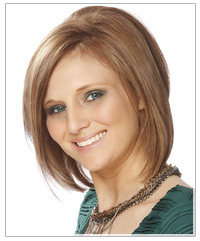 To keep your fabulous blow-wave you'll need the right products. And no, we're not talking about any styling product that has hold it in. You'll get a better result and will be less likely to ruin all of your good work if you use the right product for your hair type. Here's a quick guide...

Fine/thin hair: mousse or mousse gel and light hairsprays. If it's listed as light-weight on the packaging, go for it!


Medium: give light products and regular hold products a try. Glazes, liquids, creams, mousses and gels are the products for you.


Thick hair: go for anything extra strength. Wax, creams and gels.
It's also a good idea to add some styling products to your hair before you blow-dry that will help you achieve your style:

For sleek, straight hair: use straightening balms and creams.


For curls and waves: curl enhancing creams, mousses and gels - anything that will give you bounce and definition.
Hair tip: don't forget to add a heat protector, especially if your hair is damaged.
Take Your Time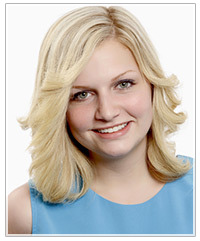 To really get a great result, and a blow-wave that will last, prepare to take the time. Go slow and work on each section until it is dry and then move to the next. It might be a pain, but the finish will speak for itself.
Seal the Deal
Don't forget to seal your hair cuticle. The heat from your blow-dryer opens up your cuticle and allows your hair to be molded into shape. To then keep that shape, cool air is needed to close off and seal the cuticle. Make sure you end the styling of each section with a blast of cool air and lock in that style!
Brush Know-How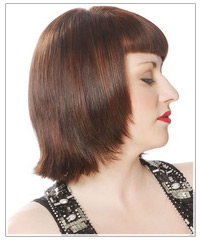 Just as the right styling products will get you the right results, the right brush is essential. If sleek and straight is your aim, get a paddle brush. If your look requires volume, bend and any type of hair texture then a round brush is what you'll need.
Hair tip: use different sized brushes for different results. A large brush will give a looser result, while a smaller brush will give a much tighter finish.
By getting the right tools together, taking your time and learning to use your brush and blow-dryer together, you'll be styling your hair into perfect blow-wave finishes in no time!