Jessica Alba has a reputation for looking great even when she's at her most casual. And so do Ashley Olsen, Selma Blair and Gwyneth Paltrow. The secret's their cool style, especially their casual-looking hair cuts. These women prove that a cool and casual-looking hair cut is just as attractive and eye-catching as a high maintenance glamour 'do.
Jessica Alba's Casual Haircut
A Medium Length "Bangs Hairstyle"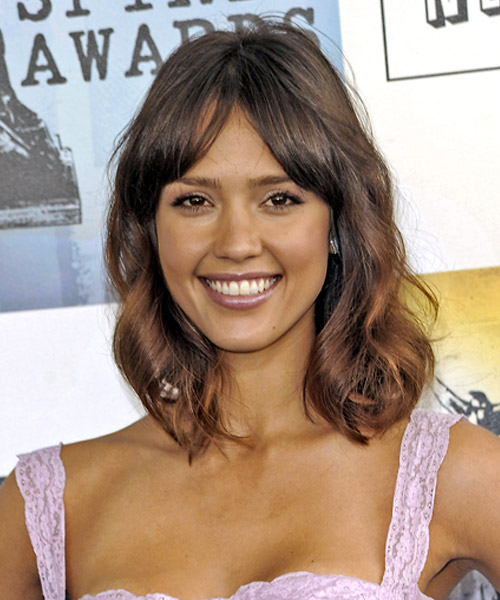 This is a great example of a casual-looking hair cut that's still fantastic and eye-catching. A small amount of layering enhances her waves, and long bangs soften her overall style and create a fun low-fuss appearance. To style simply blow-dry the back and sides under, and with a flat iron, curl the mid-lengths and ends. A little wax is all you need to shape the bangs.
Ashley Olsen's Casual Haircut
A Medium Length Layered Hairstyle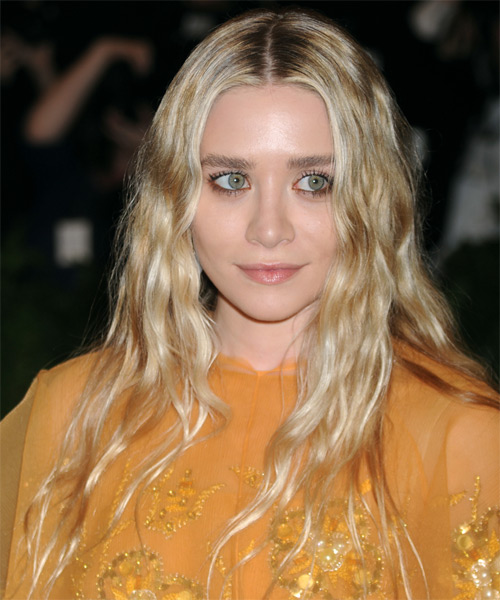 Ashley's the queen of the casual-looking boho chic wavy hairstyles. A layered hairstyle like this has got that sun-kissed fun look about it, yet it also looks trendy and hip enough to wear to more formal events (or with a frock like Ashley's). The ends of her hair have been heavily razored to create that beach-babe texture. To style, blow-dry with a paddle brush, then use a flat iron (or large curling iron) on the front, back and sides; finally, apply some molding cream with your hands to make it look all messy.
Gwyneth Paltrow's Casual Haircut
Her Bob Haircut's Great!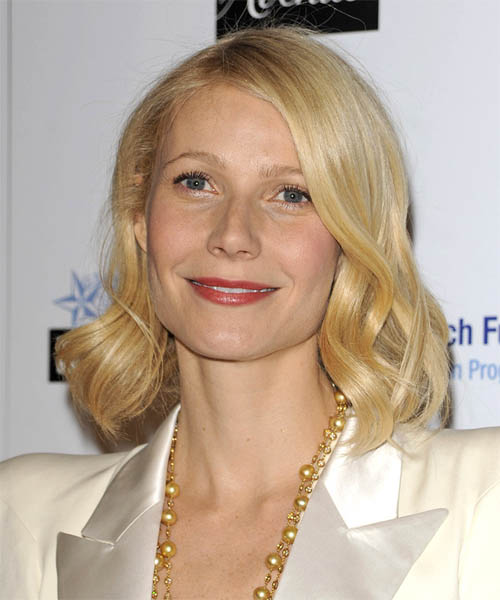 A bob is a great hair cut because it's so versatile. At times is can be worn sleek and sophisticated, and others it can look a little more casual and ruffled like Gwyneth Paltrow's bob haircut. A bob can be worn to the beach or a bar, and that's exactly what makes it a "classic hairstyle." To style a bob hair cut like Gwyneth's you need to: blow-dry with a radial hair brush, use a straightening iron, and finish off with some smoothing shine and hairspray.
Selma Blair's Casual Haircut
A Shiny Short Hairstyle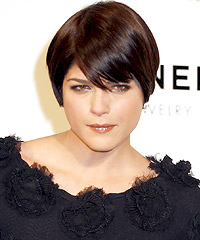 Selma's short hairstyle is called a wedge, and it's cut to simply sit nicely and look good. It's that easy. A short hairstyle like this is appealing because it looks casual and down to earth without being over the top. Simply blow-dry and apply a little shine spray to intensify the healthy appearance- but not too much because you don't want the hair to look greasy.
A casual-looking hair cut is a great choice for a new look because it will help you appear cool and composed (like you're comfortable with yourself) without being too high maintenance. That's an attractive quality isn't it? Why not try one for your next makeover?