People with curly hair seem to have a tough time. If you don't have curly hair, do some research: curlies can get frustrated with their curls because they're so hard to style; as kids curlies are regularly the targets of shameless teasing; curlies get more bad press than most other hair types; and curlies are too frequently the victims of hack hairdressers.
This article looks at some of the issues facing people with curly hair and says: "Hey, it's not so bad." So I guess you could call it a cure for some of curly hair's tough times. If you've got curly hair, keep reading; for every issue facing a person with curls, I present you with a remedy for your hairstyling "ailment."
Curly Hairstyle Ailment No. 1
Curly Hair is Plain Old Frustrating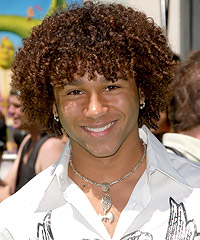 Corbin Bleu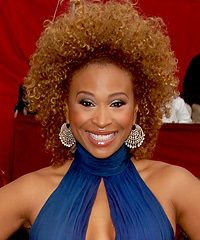 Tamika Ray
Curly hair can be lusciously thick and kinky (tightly curled), and if that sounds like you, then perhaps you've also experienced some of the frustration other curlies often mention. Maybe you've wanted to try a different style- like something a little more relaxed or straighter- and you've realized the difficulty involved; or maybe you're exhausted battling frizz from blow-drying.
Here's a remedy that seems to work for a lot of people: don't fight it. Follow Corbin Bleu and Tamika Ray's examples and remember how cool it looks when you let it all hang out. Ok, so maybe you can't have perfectly straight hair, but you've got tons of fantastic volume and height that no one else can achieve.
Curly Hairstyle Ailment No. 2
Curlies Get Teased Too Often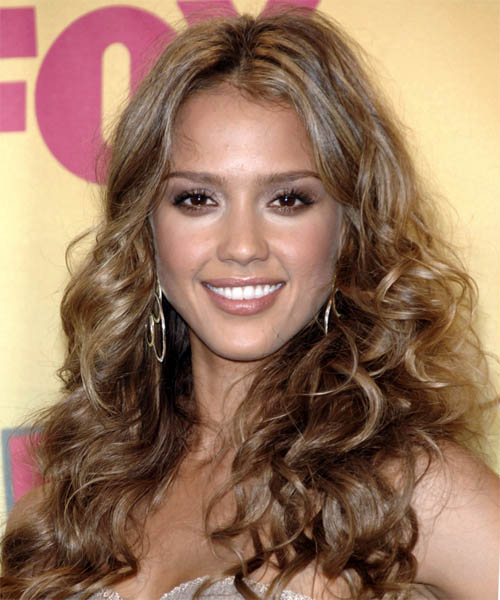 Jessica Alba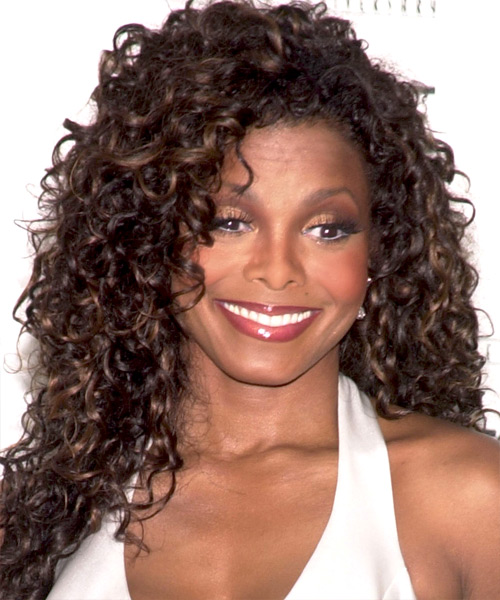 Janet Jackson
Everyone gets teased at school, but curlies seem to get more than their fair share. Why? Like with most discrimination cases, curlies have got something that makes them stand out from the crowd. Now, for anyone who's got curly hair and has been teased, or anyone doing the teasing, I've got two things to say to you: Jessica Alba and Janet Jackson. Hello?! How hot are these two women? And they've got curly hair...
So, if you're a curly and you feel like a little lift, try one of Jessica's or Janet's curly hairstyles. Layers in Jessica's hairstyle help reduce the weight and increase the body and bounce. Janet's kept her curls tight and in this case layers have been used to make the volume of her hairstyle appear even and balanced.
Curly Hairstyle Ailment No. 3
Too Much Bad Press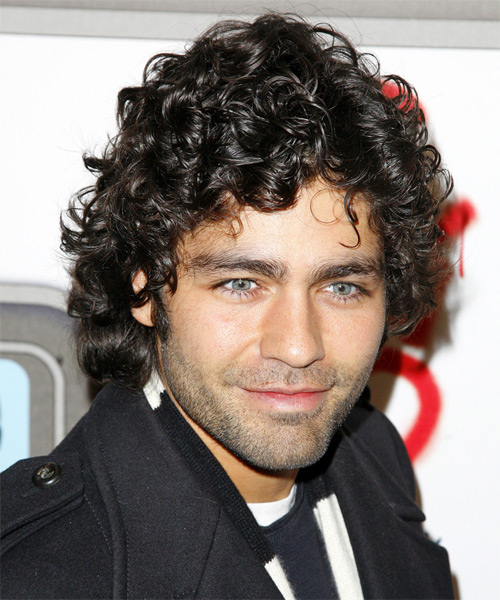 Adrian Grenier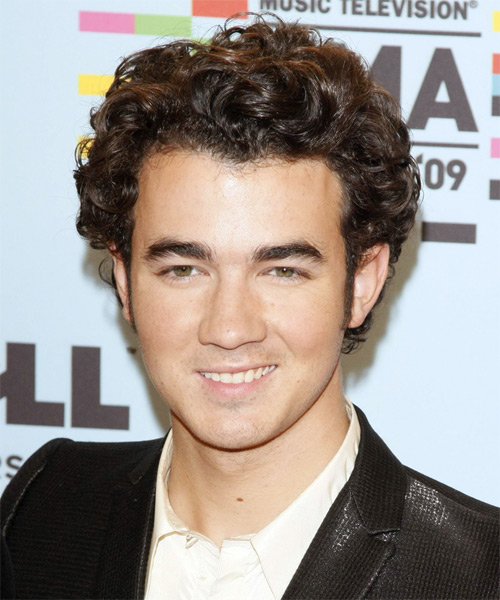 Kevin Jonas
Curlies seem to often be the subjects of stereotyping and parody in the media. Recently, for example, The New Yorker published a cartoon exaggerating Michelle Obama's curly hair, in the process drawing similarities between her and Afro wearing black militant women from the 1970s. In another incident ABC radio host Don Imus allegedly stereotyped certain female basketball players as "hos" simply because they had curly hair.
But you know what? For all the bad press curlies get, there's been some exceptionally good press- and it's worth bearing that in mind too. Adrian Grenier is consistently in the media because of his apparent sexiness- and depending on what you read (People magazine for example), it has got a lot to do with his effortless curls. It's the same story for Kevin Jonas: another curly haired lad proclaimed by the press as genuinely sexy.
Curly Hairstyle Ailment No. 4
Hacked by Hack Stylists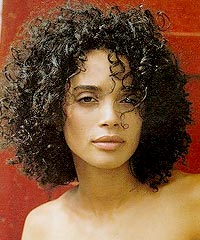 Lisa Bonet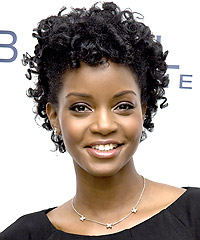 Tomiko
We've told you time and time again at TheHairStyler.com the importance of a good hair consultation, and it's especially vital for those with curly hair because sometimes it can be a little trickier to cut than straight hair. I've heard friends with curly hair all too often say that they've been butchered by stylists with inadequate experience cutting curly hair. So, if you want something like a precision cut, for the love of God, make sure your stylist knows what they're doing! Don't try straight hair cutting techniques on curly hair...
Remember: a good curly hairstyle, like any hairstyle, depends on a thorough consultation. Before any hairstyle change you should have a good chat with your stylist (for more tips about consultations, see "Get Over Your Hairstyle Makeover," our free e-book). A consultation will get you closer to a great curly hairstyle like Lisa Bonet's or Tomiko's; for example, layering in Lisa's hair has created a full and bouncy curl, and in Tomiko's case layers worked strategically to keep her curls in place.
Pay close attention to these remedies because their "cure" is mostly about making you sit up and realize some great things about yourself (like your curly hair, or your straight hair, or your fine hair... or whatever) that you've maybe lost sight of, or forgotten...