Brown hair color too often gets a bad rap. They say gentlemen prefer blondes but marry brunettes; they say blondes have more fun; and they say brown hair is "mousy." It's as if brown hair, just because it's brown, lots of people have it and it's not a flashy blonde or an eye-catching red hair coloring, is boring, dull and sensible. And nobody wants to seem sensible all the time, do they? Maybe brown hair's bad rap has also got something to do with the fact that brown is considered the color choice of the fashionably challenged, scientists and high school science teachers (and fashionably challenged high school science teachers).
But you know what? Brown hair is underrated. Once you wade through all the bad press brown hair color gets, you'll see how underrated it is. Fear not: if you've got brown hair and you're a bit down about it then don't be. Brown hair is fantastic! If you're thinking of a hair color change, consider a shade of brown. Brown hair is sexy, shiny and healthy; it can look sumptuous and decadent; there's a shade of brown for every skin tone, and brown hair color with highlights can look sun-kissed or edgy. To prove how underrated brown hair color is, take a look below at our mini hair gallery of brown hair colors.
Elizabeth Hurley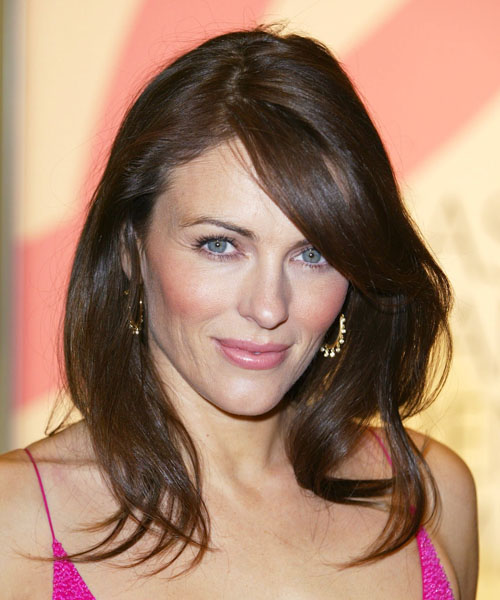 Liz's deep dark brown is striking on her fair-cool complexion. If your skin's a little on the cool side too then a brown hair color with warm undertones will really look stunning; for example warm red or honey. (To find out your complexion try our hair consultation.)
Alyssa Milano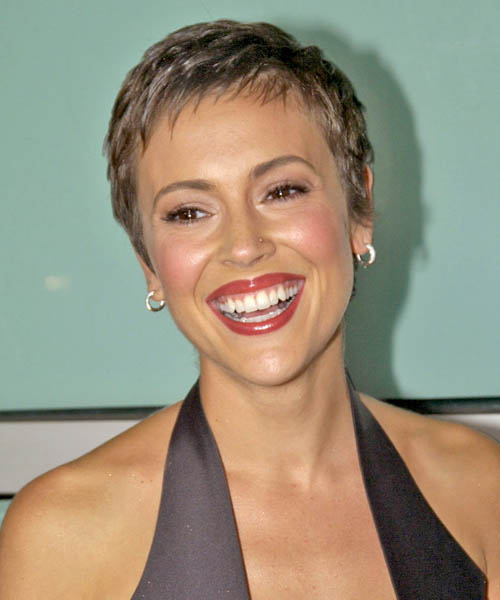 Alyssa's wearing a mocha brown base color with ash blonde frosted ends. The dark brown color contrasts well with the lighter color, emphasizing the texture from the razor cut. Here, brown hair color effectively brings to life an otherwise plain short hairstyle.
Carmen Electra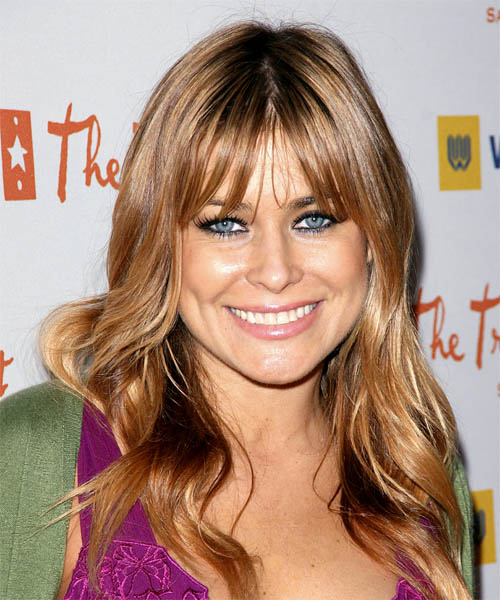 Carmen demonstrates perfectly how caramel and honey highlights with a brown chestnut base creates a sun-kissed and casual feel. For a natural look highlights should be well blended and not too thick and chunky.
Brooke Burke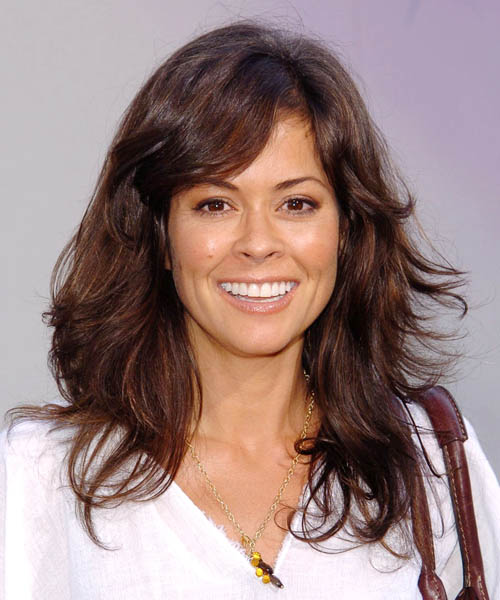 Brooke wears a classic chocolate brown hair color. You have to agree the richness of the hair color makes Brooke's long wavy locks even more strikingly decadent.
Tyra Banks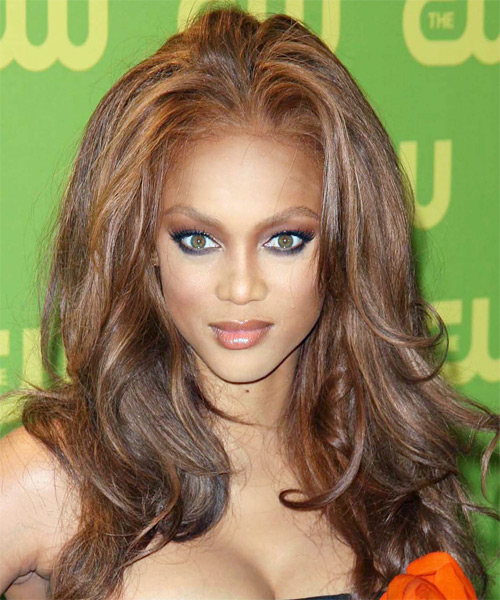 Tyra combines a sultry brown mocha base with deep honey highlights for extra texture, particularly around her face where they emphasize her hazel colored eyes and draw attention the hairstyle's shape.
Katie Holmes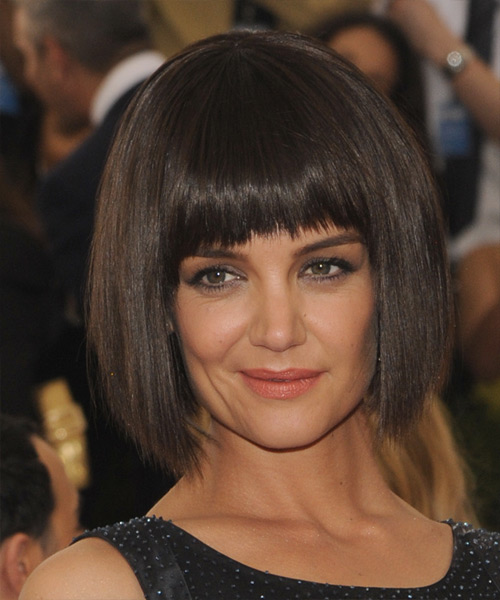 For Katie it's the solid dark chocolatey brown shade, combined with a blunt fringe, that really makes this hairstyle shine- creating a striking healthy glow.
You can see from our hair gallery that brown hair color is varied and can add a sexy, healthy and vibrant dimension to your hairstyle. Darker brown shades can highlight your eyes and flatter your complexion, and lighter brown hair or brown hair with highlights can create a casual sun-kissed look. Brown hair can draw attention the shape of some haircuts and makes others (like Alyssa Milano's) more exciting and interesting. There's a brown hair color for you so keep an eye out, try on a few using our Virtual Hairstyler, and talk to your hairstylist about your brown hair color options.
If you enjoyed this article, share it with your friends, grab the RSS feed so you can keep up-to-date with our blogs or help us out by digging it.