It's that time of year again when Barbara Walters sits down with her "10 Most Fascinating People," so we thought we'd create our own list of "fascinating" people. The difference is, however, TheHairStyler.com's list contains fascinating people with great hair.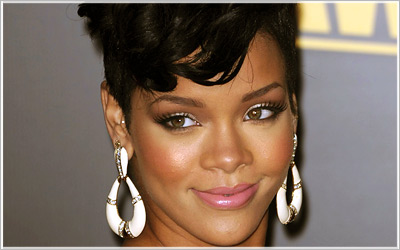 Among Barbara's fascinating people are: Michelle Obama (crowned the most fascinating), Lady GaGa, Adam Lambert, Kate Gosselin, Glen Beck, Sarah Palin and others. Hmmm... it seems Barbara doesn't share the sentiments of TheHairStyler.com's blog "Lady GaGa Give Me a Break."
TheHairStyler.com's List of the "10 Most Fascinating* People With Great Hair"
* Remember: "fascinating" doesn't necessarily mean "inspiring" or "excellent"; it means simply that there's something intriguing about these celebrities.
Michelle Obama
Adam Lambert
Do you agree with this list of "fascinating" people with great hair? Paste your comments below. You might also like to check out our blog on "Celebrity Makeovers Gone Terribly Wrong" and "Your Ultimate Celebrity Hairstyles."