After years of the Boho Chic look and long, loose Grecian Goddess waves, are structured hairstyles making a comeback? On the red carpet lately, we have been seeing many more styles that are curled, coiffed and sprayed into place- think news anchor lady hair. These styles are meant to look -and stay- styled to perfection. For many women, this will be good news as they love to get dolled up and flaunt a pristine hair 'do that look fresh from the salon. For those who love the loose, air-dried and natural look, this is one kind of 'do that you will want to avoid! If you belong to the former group however, check out these looks to get some style inspiration.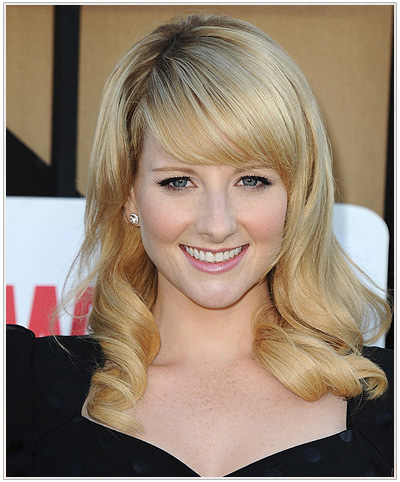 Melissa Rauch looks picture perfect in blonde curls and perfectly side-swept bangs. This pristine hairstyle can be achieved with some simple styling tools and hair products. First, start off by blow-drying your hair silky smooth. Remember to add some root booster to your hair when it is towel-dried before you start styling though. If you have a fringe like Melissa, use a small (1 inch diameter) round brush to smooth them down and to the side. Then finish drying the rest of your hair with a larger barrelled brush (2-3 inch diameter). Finally, it's time to add in some curls. Get these ringlets by using hot rollers and rolling large panels of hair, starting from the front and working your way around to the back. Once they have set, unroll them and immediately spray them to hold. This is a real "beauty queen" look that will suit women who love sweet and romantic hairstyles.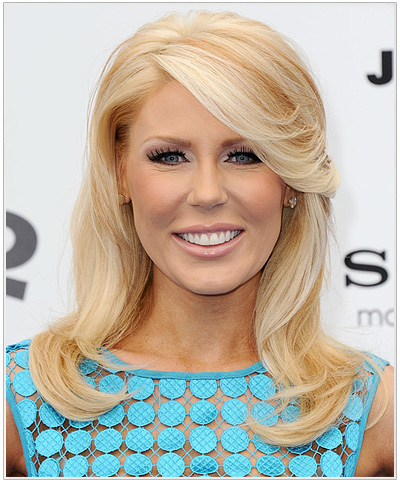 Gretchen Rossi is another celeb who is flaunting the perfectly-coiffed look. This is a more mature and sophisticated style, which works great for professional women who want a polished look. To get this style, add some mousse to your towel dried hair and blow-dry with a round brush, adding lots of volume to the roots, especially in the crown area. Continue to dry the lengths and then add a large curl in the ends by spinning the round brush rapidly while the hot air is focused on the section. If you have a fringe and/or shorter layers around the face, continue to use the round brush to manoeuvre the hair off the face and add curl to the ends. To complete this style, use a fine-toothed comb to backcomb the roots at the crown and then smooth the hair on top. Finally, spray heavily to keep this style in place.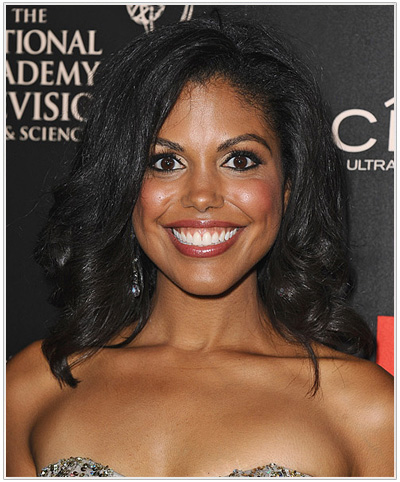 Karla Mosley is also rocking a structured hairstyle on the red carpet here. This is a glamorous evening look that is perfect for women who love easy-to-do hairstyles. Karla has started by blow-drying her hair straight and then using a curling wand or tongs to create large ringlets in sections around the head. An off-center part looks great on Karla's face shape but feel free to use a center part if that suits you better. After your curls have set, do not separate them at all. Keep them looking pristine by spraying them to retain the shape. This hairstyle is perfect for a glam night out!