Shiny Curls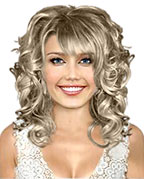 Step #1 - Divide your dry hair into large sections and then spray each section with a decent amount of hairspray.
Step #2 - Wrap each section around large heated rollers and then remove the rollers when cool.
Step #3 - Separate each section depending on the how thick you would like each curl to be and use a serum spray to give your new locks some shine.
Natural Waves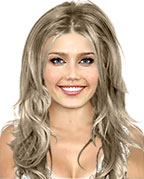 Step #1 - Apply mousse or a curl enhancing product to your damp hair.
Step #2 - Use your diffuser attachment to scrunch dry your hair on a low setting to allow a more natural looking wave, and flip your hair upside down while scrunch drying to allow maximum volume.
Step #3 - To complete your look, spray your hair with shine serum for a natural feel and finish.
Roller Curls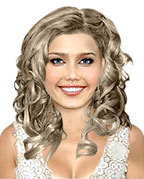 Step #1 - Spray a setting lotion throughout your wet hair.
Step #2 - Roll your hair into rollers (use small rollers for a tight curl and large rollers for a large curl) and leave in your hair for about 35 to 40 minutes, or until dry.
Step #3 - When you hair is dry, remove the rollers and then tease your root area for more body before spraying your hair with some hairspray for hold.
Wicked Waves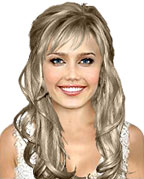 Step #1 - Blow-dry your hair until smooth.
Step #2 - Take large sections of your hair, wrap them around velcro rollers, and then spray a mist of hairspray all over and leave to dry.
Step #3 - Remove the velcro rollers and tease your hair all over to achieve maximum volume.
Creative Curls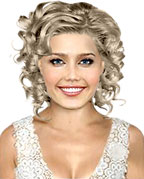 Step #1 - On dry hair, wrap medium to large sized sections of your hair around a medium to large sized curling iron and curl your hair for 3 to 4 minutes.
Step #2 - Continue until every section of your hair is complete.
Step #3 - For a lasting finish, spray with a strong hold hairspray.
Now that you know how to create curly and wavy styles why not take a look in our hairstyles library? We have 100's of wavy and curly hairstyles for you to try with your uploaded photo or one of our THS models.