Obviously, the first step would be to wear your hair longer-no pixie cuts or tapered short 'dos for you! But if you aren't tied to short hair then everything after that is easy. Wearing your hair down is the best way to cover big ears, but the problems start when you want to wear your hair up. Here are some hairstyles that will help to camouflage your ears better on those occasions.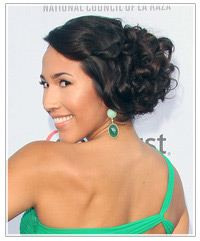 Marisa Quinn looks stunning in a curled side swept 'do that covers the ears nicely. On the opposite side, sweep the hair down over the ear and then towards the back of the head before you pin it into place with hair pins.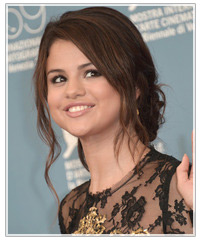 Selena Gomez goes for a loose wavy updo that is pinned at the nape of the neck. She has left the longer layers of hair around the front and sides of her face down, which masks large ears perfectly.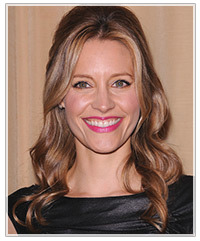 Kadee Strickland flaunts another great option- a half updo. Create a small bouffant at the crown using a section of hair from the top of the head and twist the hair into place, pinning it at the back of the head. Leave the rest of the hair down, using soft curls to frame the face and of course, cover the ears.