Short haircuts are great, there's no doubt about it. They can be sexy, sleek and they highlight your features. They're can be quite easy to maintain and striking too.
But there's a danger with short haircuts too, and it's this: you can go too far with them. Some say short haircuts are kind of like tattoos in the sense that once you try them and you decide you like them you just can't stop. Before you know it you're getting something more and more radical.
Here's three examples of celebrities with short haircuts some people are saying have gone a little too far. What do you think? 
Rihanna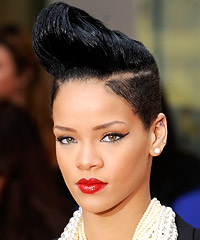 With this short haircut Rihanna's gone even higher on the top and even shorter at the sides. She would have needed a ton of hair product to set this hairstyle too. Critics are saying Rihanna's gone too far with this alternative hairstyle and has entered the realms of the ridicuolous. Do you agree?

 
Agyness Deyn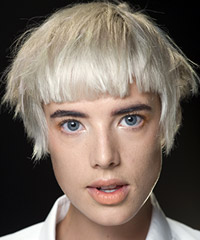 "Agyness Deyn, why is your hair so special?" Everyone raves about her anytime the topic of short hair comes up. So I have to admit I was rather glad to hear some negative criticism about this particular bob hairstyle. Too short, unflattering and a little wig-like is what I've heard... Does that sound fair enough to you?

 
Amber Rose
Kanye West dated her for a while so he obviously likes this hairstyle (or maybe that's why they split?), but I think he's in the minority. What's your opinion about whether or not this ultra short haircut is too extreme?

 
Do you think these celebrities have gone overboard with their short haircuts, or do disagree and say they're not crazy but cutting edge?