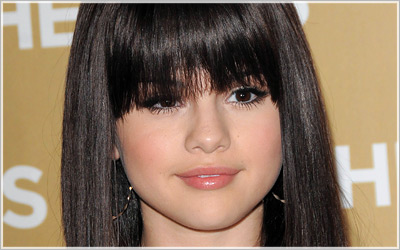 Whether you want salon polished hair like Selena Gomez or something with more lift at the roots and volume, your blow-dryer is essential. You need to know how to use it and, importantly too, how to not damage your hair. The following expert tips will certainly put you on the right track.
Essential Blow-Dry Tips
Your blow-dryer is like a paintbrush: use it different ways to create different effects. For root lift and volume use a radial brush and blow-dry the hair upwards away from the roots; for sleek hair like Selena Gomez's keep your blow-dryer pointing downwards and guide the heat down the hair shaft.
Blow-dry with care. It's possible to singe and burn your hair with your blow-dryer, so to prevent that happening be sure to stop when your hair seems about 80% dry. Don't hold your blow-dryer too close to your head either: about 4 inches is a good distance.
Do it upside down. A simple trick to encourage root lift and volume is to turn your head upside down and blow-dry it that way until it's just about dry.
Get the right nozzle for the job. Wide nozzles are great if you're going for volume and bounce and smaller nozzles are perfect for a concentrated airflow and creating sleek and smooth looks.
Blow-dry in the following order. Blow-dry your hair from the bottom sections up and from the sides up (finishing with your bangs) because if you work from the top down you need to keep clipping your hair up as you go- which will ruin your hairstyle.
For more professional blow-drying advice take a look at our "Step by Step Guide to Blow-Drying Like a Professional" and to make sure you get the best blow-dryer for the job make sure you read our beauty blog "Blow-Dryer Buying and Maintenance Tips."