Sometimes it's the makeup, sometimes it's the clothing, and sometimes it all goes wrong when it comes to the hair. Here are some examples of hair disasters in Hollywood, or more specifically, when bad highlights happen to good celebrities.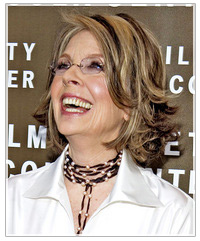 Diane Keaton-respected actress, award-winner, and wearer of bad highlights. Her ash blonde base color looks lovely with her complexion, so it's puzzling as to why thick, brown chunks were added all over. Was it a bid to look more youthful and trendy? Or was it just a bad lowlighting technique? Only her colorist knows.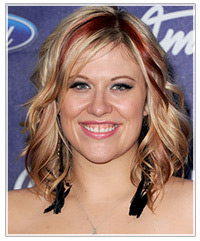 American Idol singer Erika Van Pelt should've had a colorist intervention when these highlights appeared. The rusty red color is doing nothing for her peaches and cream skin tone, and the random placement of two thick panels at the front of the head looks messy.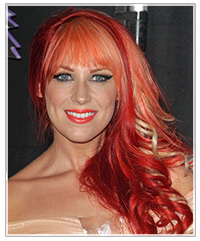 Bonnie McKee-what can we say?! Too many colors, random placement and varying degrees of intensity in the color make this a head-spinning, rather than head-turning look!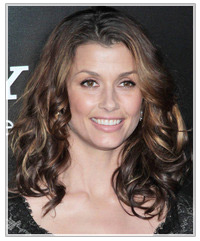 Actress Bridget Moynahan's beautiful brunette locks become lackluster with these highlights. The color is brassy and the highlights are uneven, creating a "splotchy" effect on her color.
Take note and make sure that the next time you get highlights done, your colorist doesn't make the same mistakes!
To see how you'd look with any of the hairstyles pictured in this blog, click on the above images to try the virtual hairstyles with your own photo!