If you need some blonde inspiration before your next colorist appointment, Nicky Hilton has had quite an impressive portfolio of blonde hair shades throughout the years. You can figure out which ones would look best on you as long as you share her eye color and skin tone-very light blue eyes and warm, fair skin, respectively. Let's take a look at Nicky's blonde hair throughout the years and decide which one worked best for her. Only you can decide what's best for you!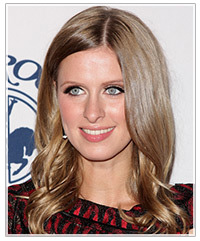 This dark honey blonde really made Nicky's eyes stand out, but was a bit too similar to her skin tone and monochromatic. Some highlights would have improved this shade on her.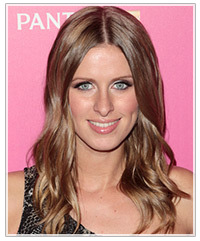 Here, we see a slightly darker shade of blonde. In this case, a little goes a long way and Nicky's skin instantly looks brighter, and the color more rich.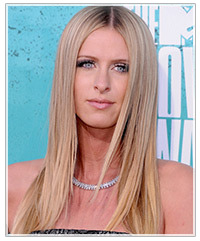 More recently, Nicky has lightened up to a wheat blonde. This color looks fabulous with her eyes, and Nicky definitely suits light hair, however it is slightly matte and makes her skin appear pinky. Nicky would be better off with a Nordic blonde to match her icy blue eyes and bring out the warmth in her skin tone.
Overall, we think Nicky is best suited to the second deep blonde shade. What's your pick?
To see how you'd look with any of the great hairstyles pictured in this blog, click on the above images to try the virtual hairstyles with your own photo!