Although Leslie has kept the same style over the years, she has tried a whole lotta shades of blonde, which is great for us ladies who like to look at others for inspiration before we spend the dollars in the salon!
If you have a similar complexion and eye color to Leslie Mann, check out how these shades look on her and adjust your own hair accordingly!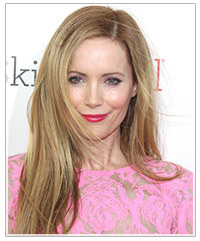 In this most recent photo, Leslie looks radiant in a honey blonde base and sun-kissed highlights.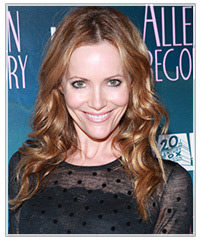 Here, Leslie is wearing a deeper gold blonde with a rich red base. This shade matches her complexion nicely and makes her blue eyes stand out.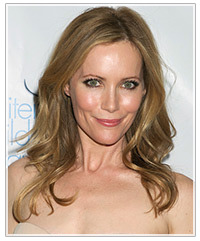 Leslie goes for a less rich-looking blonde here and it ends up looking greenish next to her skin tone. This sandy blonde with gold highlights is still a nice color, but doesn't have the wow factor like the other shades.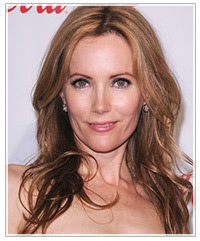 Finally, Leslie tries out a light brown base with blonde highlights on the top layers. This gives her a more subdued look; so try out this color if you want a sophisticated take on blonde.
To see how you'd look with any of the great hairstyles pictured in this blog, click on the above images to try the virtual hairstyles with your own photo!